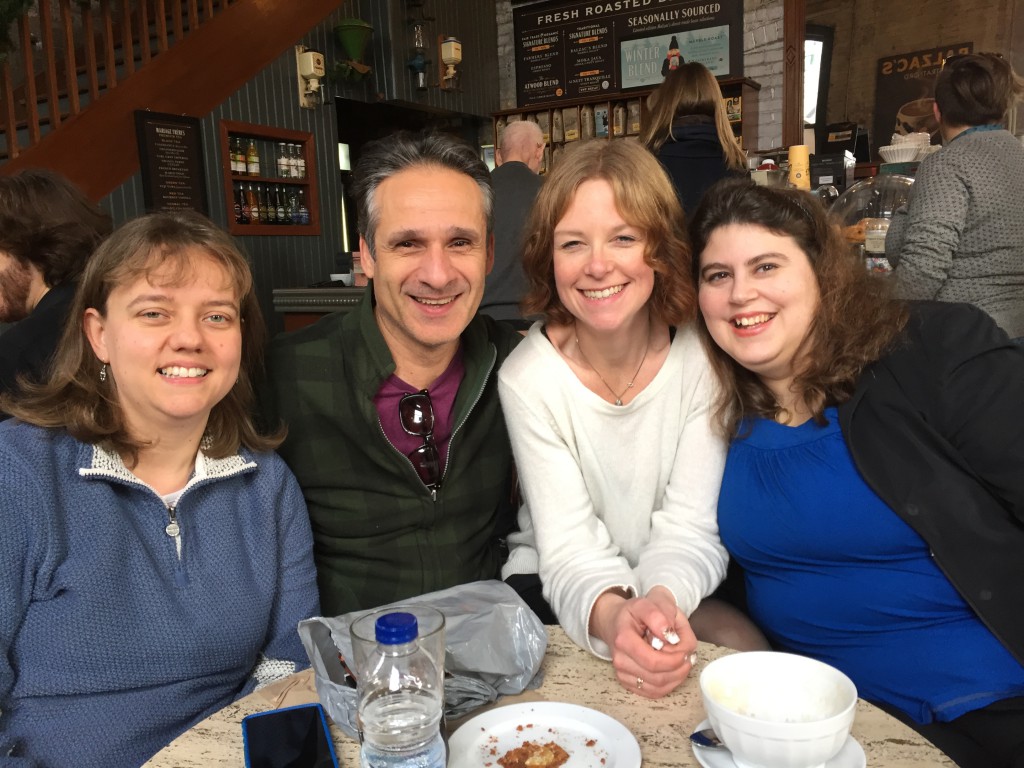 Tiffany, Erika and I meet up with Tom Melissis for a coffee (or, well, water in my case! ;-))
After another breakfast at the Patrician, we all headed for the Distillery District again to meet up with Tom Melissis. We first met him at the RCW 139 convention last year and have been chatting with him on and off on Facebook and Twitter since then. Tom is known as detective "Dewey" from the last season of due South (or last two seasons if you're from the US) and is currently starring in Degrassi, the (live and interactive) mystery dinner show called "Spy School" in Toronto, and more. And he's a very funny guy; we got to laugh a lot. 😀
On Saturday, we're going to attend the Spy School as well! I'm VERY much looking forward to that! 🙂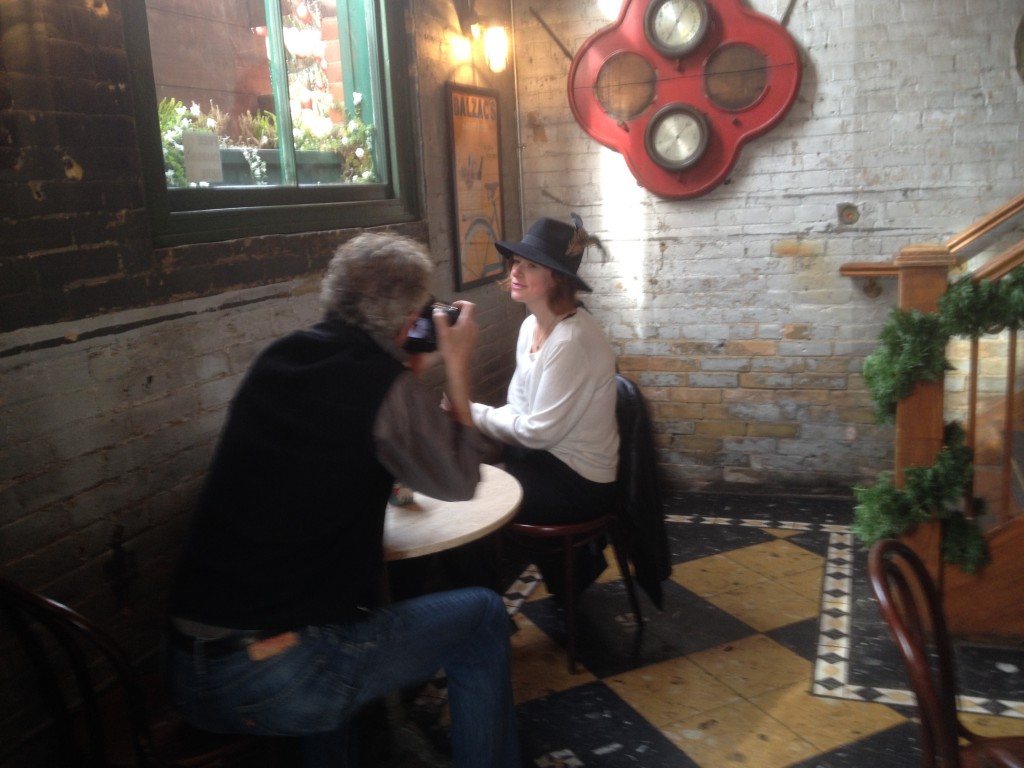 Tom's friend, a professional photographer, takes a picture of Erika in her new hat.
As we had finished the coffee (or rather, the water in my case) we all headed to the Berkley Downstairs Theatre again to see Domesticated for a second time! On our way there, we were contacted by Tiffany's husband who told her that there was something waiting for her at the box office… and it turned out to be a wedding anniversary for her–a signed poster from the cast! 😀 Such a perfect gift!!!
Well, technically it was the first time Erika saw Domesticated, but she had already only planned to see it once, so she was very pleased that she just could change her ticket. The play was just as brilliant the second time around, although the matiné audience were a little more quiet…
We knew there would be a post show talk after the matiné performance, but not exactly what it would be about, and who would be there. It turned out to be a Q & A session with the actors, which was neat! One of the most important questions was of course whether Martha and Paul would appear on stage together soon again, to which they said that yes, if they were asked to… and Paul added that in that case, he wanted to play Judy! 😉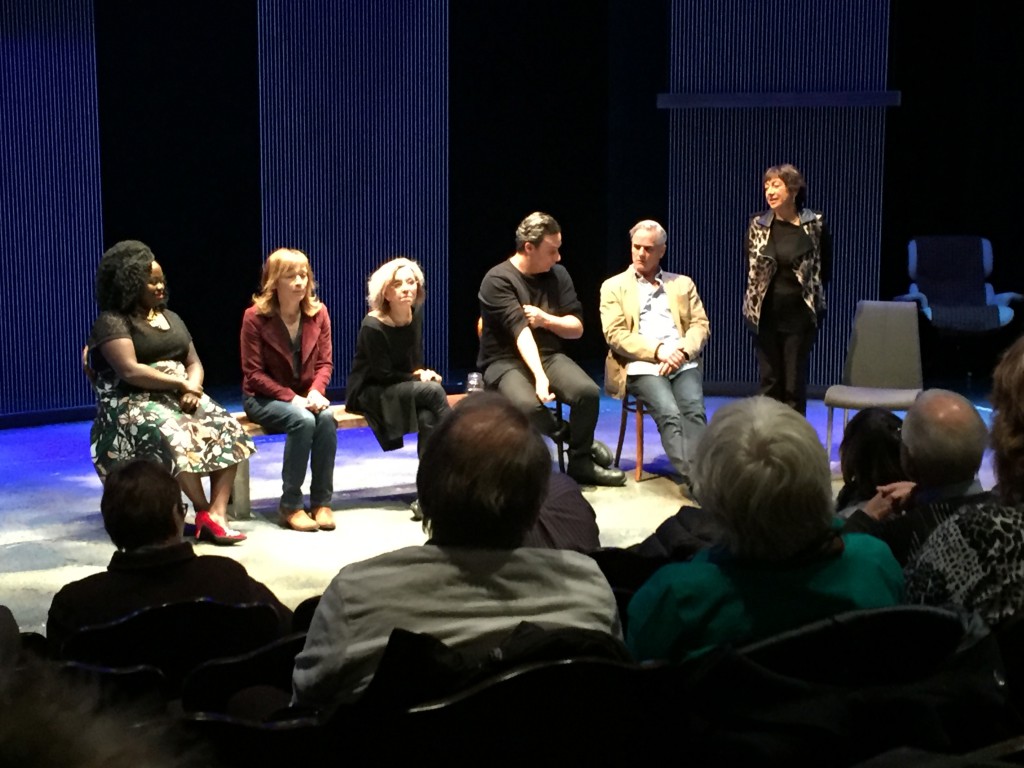 Domesticated post show with the actors
After the show, Erika went back to the hotel room to rest, and Tiffany and I took a walk through the older parts of the city, near the University Avenue. We passed one of the buildings that served as a consulate in the first season of due South, and also some really beautiful old houses. Nearby is Queen's Park, which is the location of the wild horse-and-carriage-chase from the due South episode "Free Willie."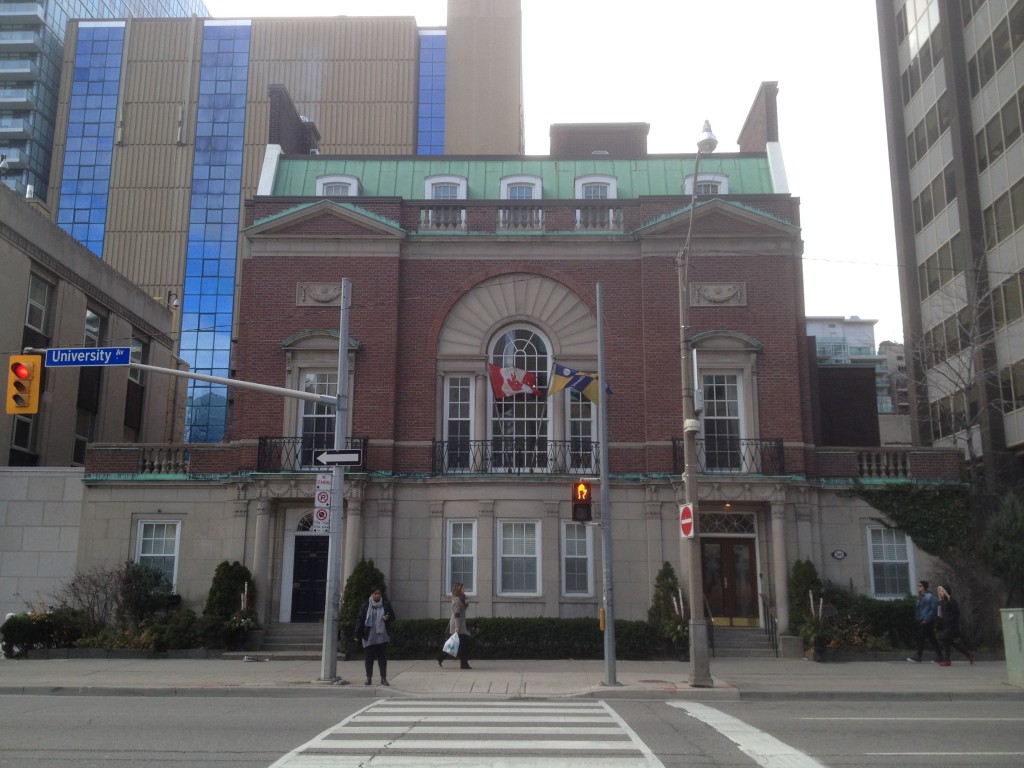 The "Canadian Consulate building" from the first season of due South. The *US* consulate is in fact located to the left of this building.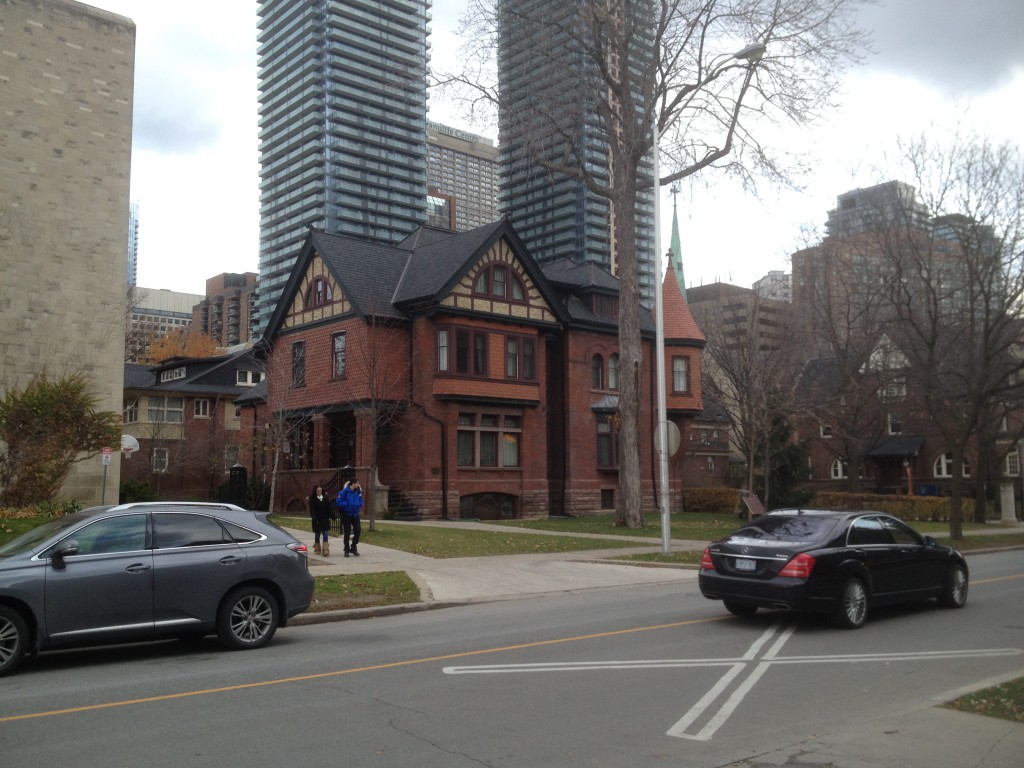 Old and new houses…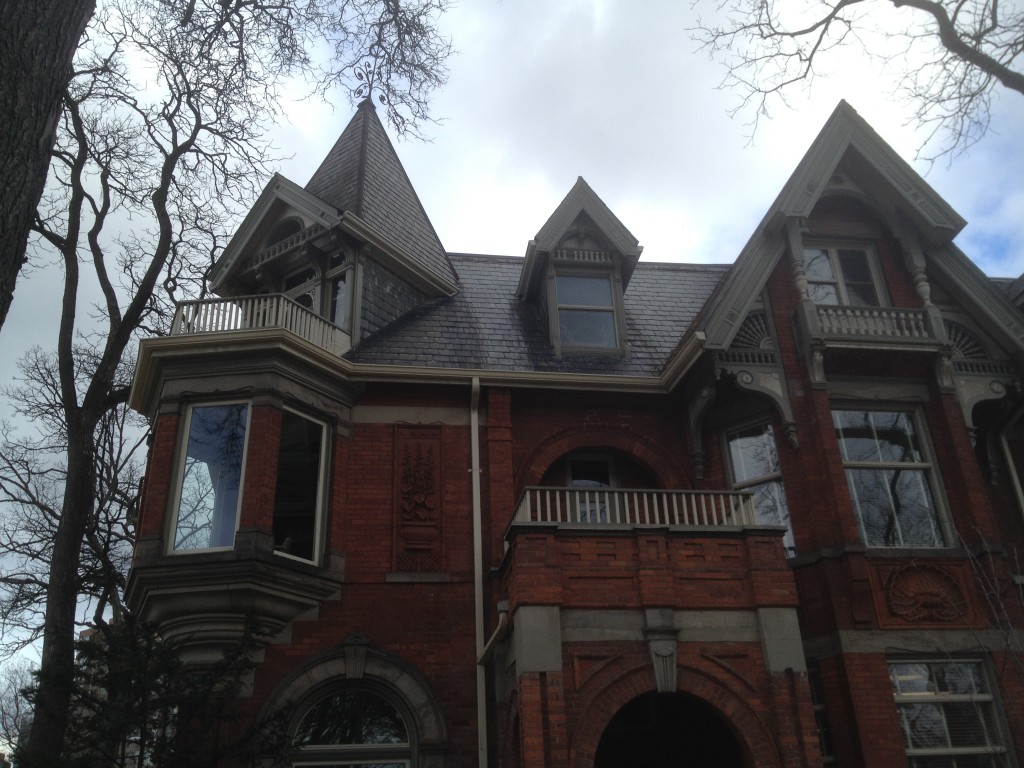 …and some really old ones.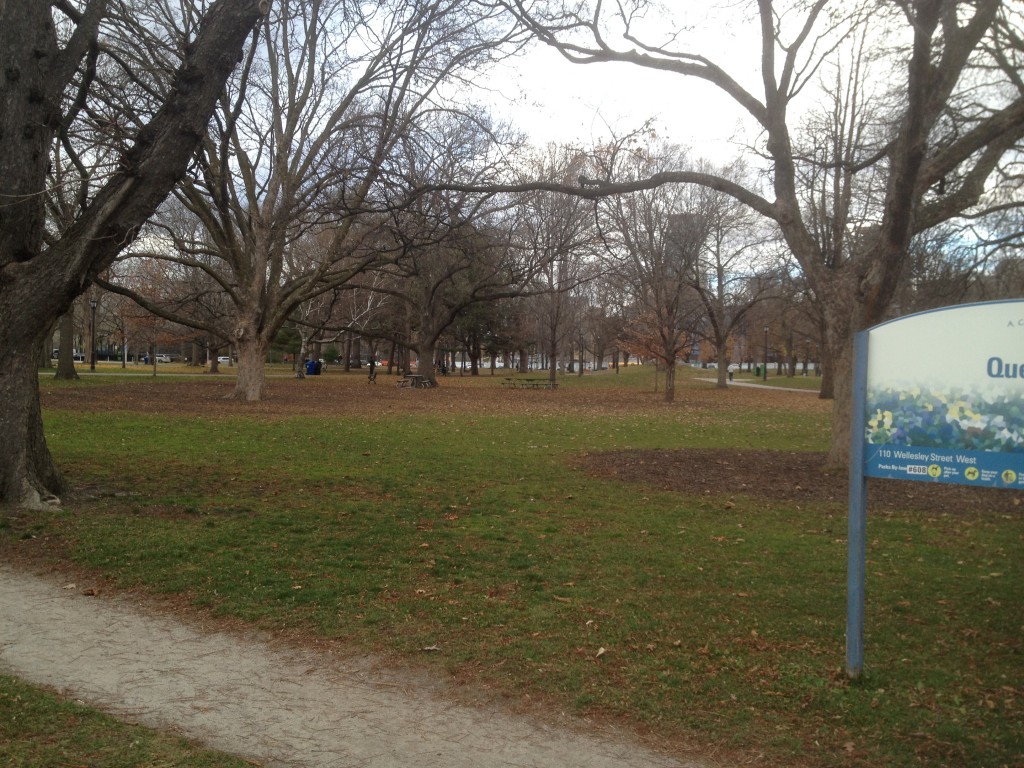 Queen's Park, where most of the horse-and-carriage-chase scenes from "Free Willie" were shot.
The next morning, we all went out to do some shopping, and we started out at the St Lawrence Market. It's a really impressive building with lots of stores, and many kinds of food, including, of course, huge fish and meat stands.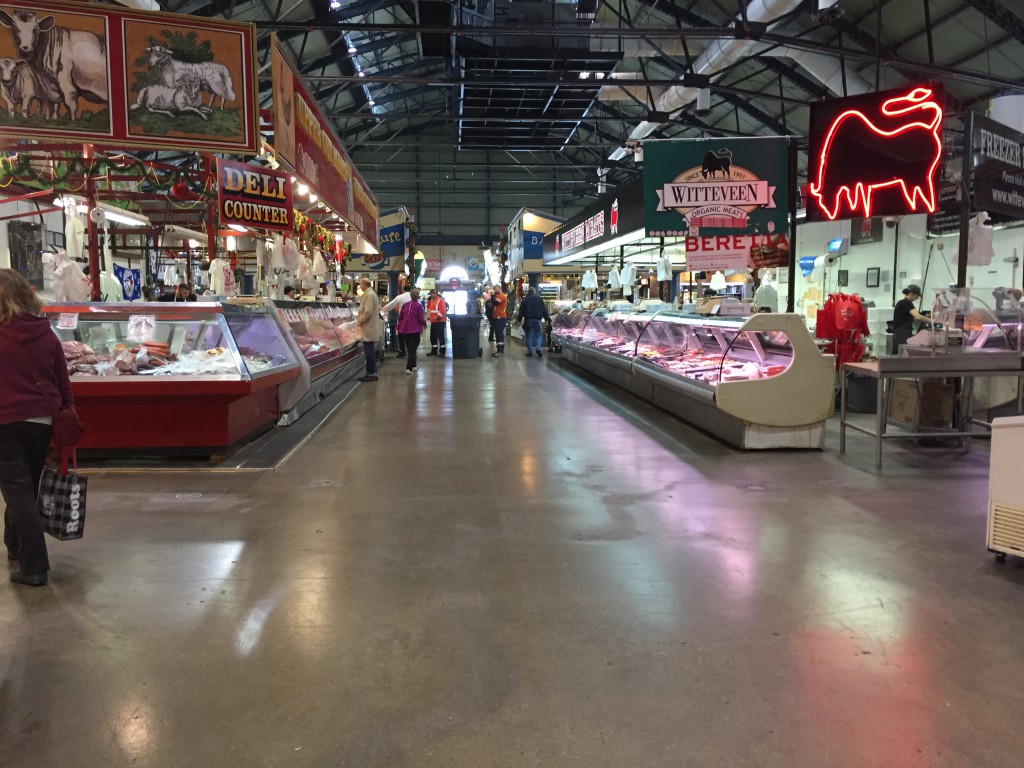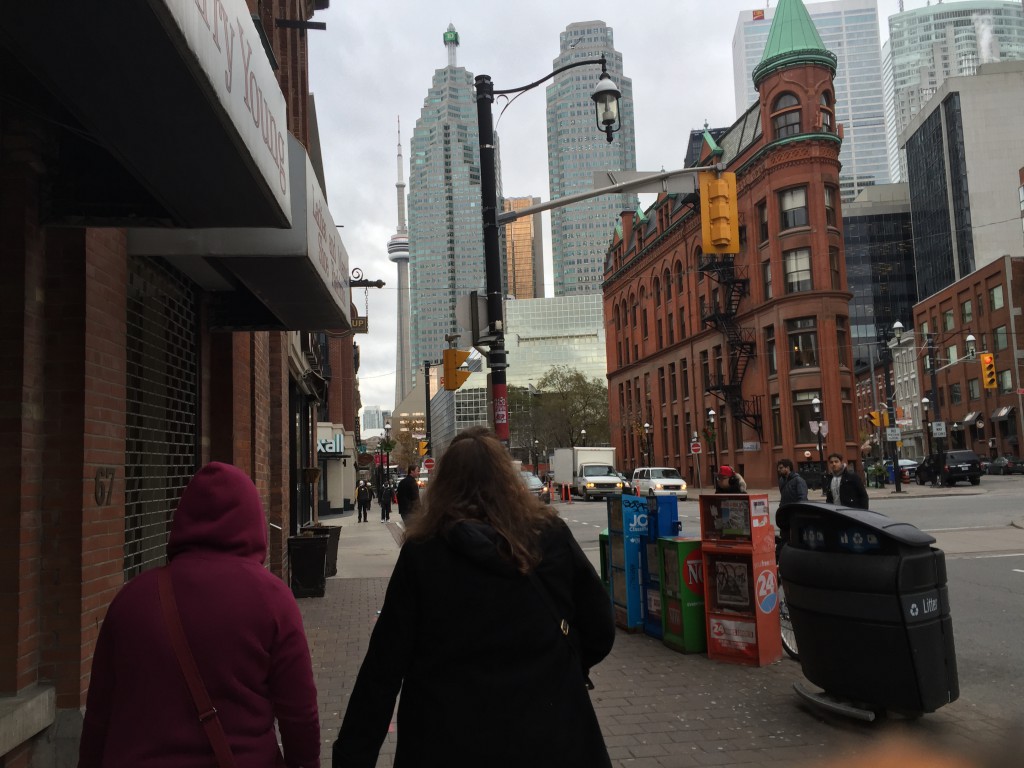 Tiffany and I by The Flat Iron Building near St Lawrence
Unfortunately, later that afternoon, Tiffany had to leave us, since she needed to get back to the UK. It is always hard to say goodbye, and we'd rather not let go of her, but eventually, you have to get back to the real world again… of course. For us, it will happen on Sunday, but we don't want to think about that right now! I hope, however, that we all get to see each other *soon* again!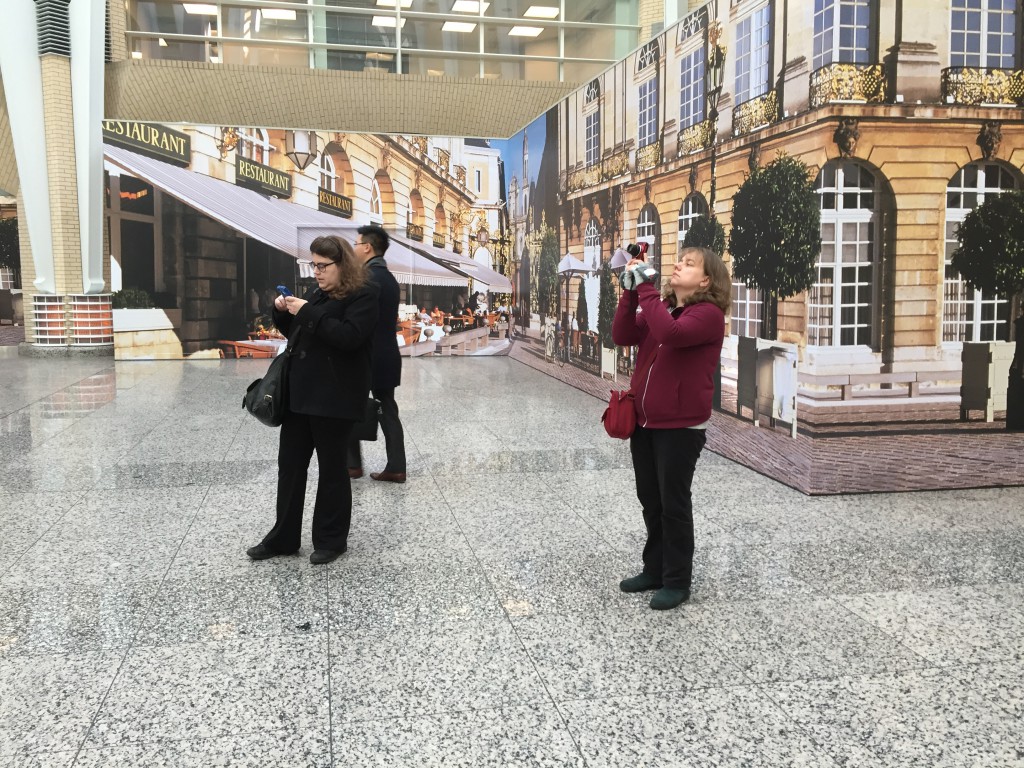 I and Tiffany taking pics in the lobby of the Hockey Hall of Fame
After a quick rest, Erika and I grabbed a Subway dinner and headed out once again, this time to see the "Dee Snider Rock & Roll Christmas Tale" which we had never heard about, but turned out to be very entertaining! If you ever heard the expression "What happened to the dyslectic satanist? Well, he sold his soul to Santa!" …well, that pretty much sums up the story! A rockband decide to sell their souls to the devil to prevent themselves from getting fired, but because of their dyslectic lead singer, they sign up with Santa instead… and ever since then, everything they try to sing turns into carols! 😀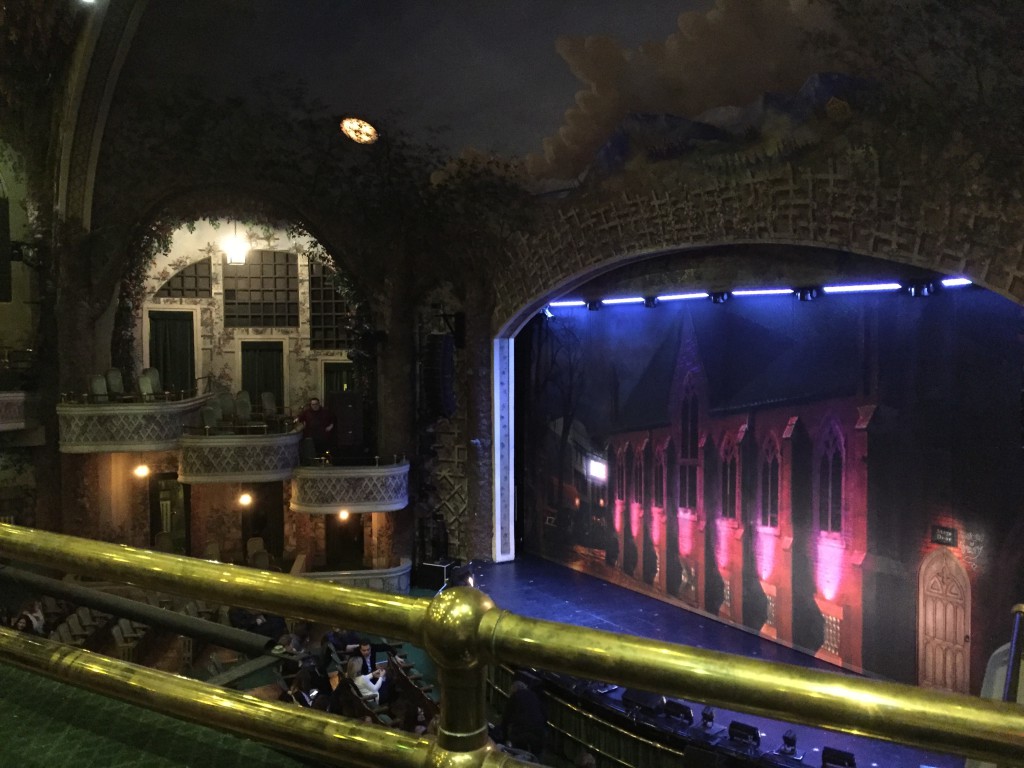 The beautiful Winter Garden Theatre
Brilliant idea, and we had so much fun! 🙂 Furthermore, the musical was set in the fantastic Winter Garden Theatre, which in itself was an experience out of the ordinary. They actually ended tonight's show with auctioning out a BMW motorcycle, raising money for an organization for sick children.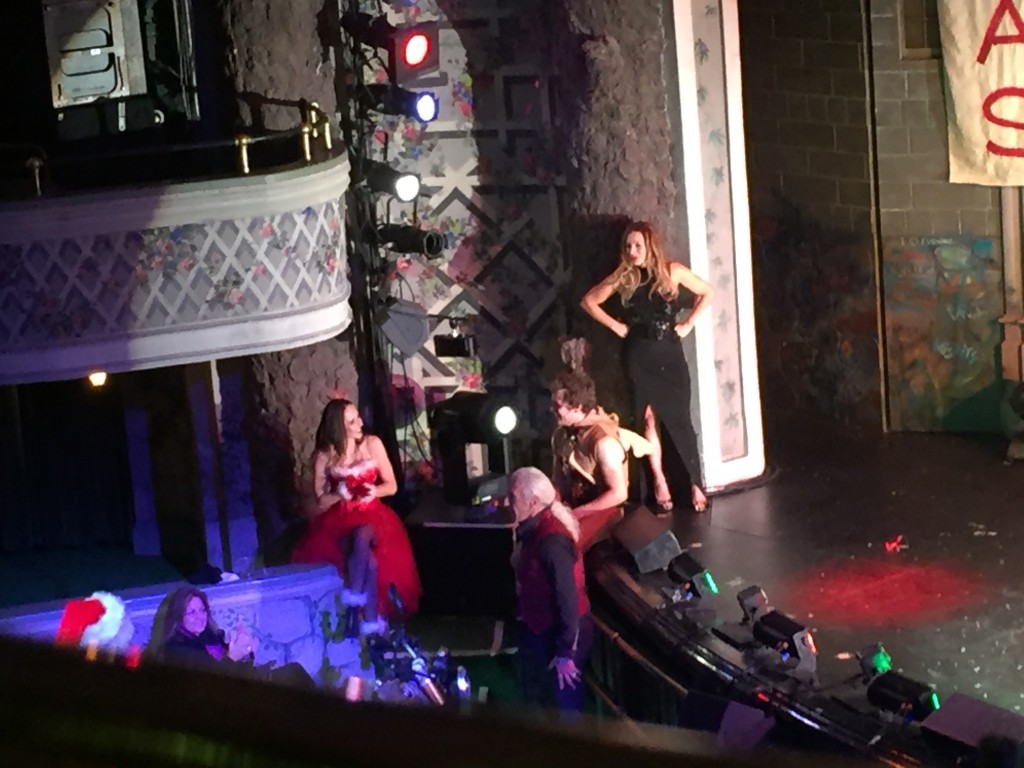 Auctioning off a motorbike after the show