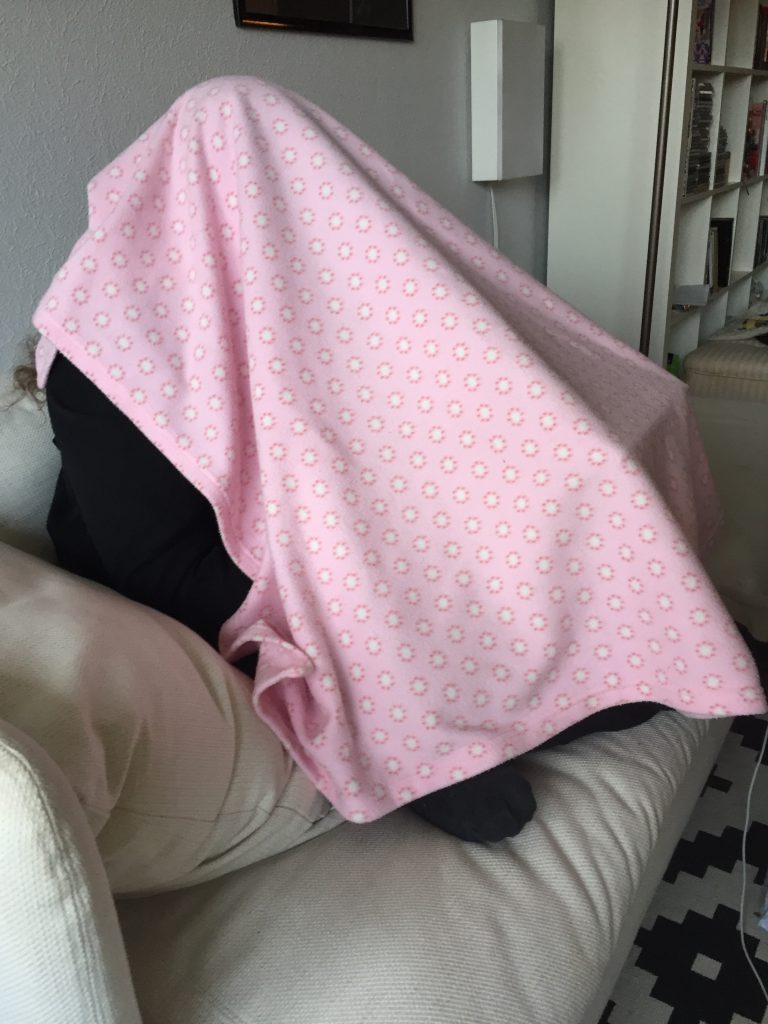 This is what happens if you're trying to edit your blog logotype while visiting your eight year old niece… and she thinks you're so boring that you should be hidden away–literally.
Time to revive my dear old travel blog! Once again, it's been WAY too long, but to be perfectly honest, I haven't really been away on any longer trips since Christmas of 2015. Well, domestic trips don't really count, do they? In that case, I'd be blogging constantly. But I usually just cover those with a tweet or two… 😉
Now, however, I'm about to set out on something that, at least at the planning stage, seems to be something to be looking forward to! I was picked up this Sunday by my mum and dad, and together we've driven down from the north of Sweden to the very south of Sweden, where we're visiting my brother and his daughter over Easter.
Mum and dad recently bought a car which we're driving down to Spain, where it will get a permanent home by our apartment at El Campello, rather close to Alicante. I was invited to come along, and naturally, I want to make the best of it, and see some places I've been longing to see for a long time… and some places I'd been dreaming about revisiting.
You see, in the mid-ninties, my dad built a motorhome, and we spent some lovely summers traveling through Europe, so I'm already quite familiar with the roads of mid-Europe… at least, like they looked in the nineties, hehe. This will be a shorter trip–we are expected to arrive some time around April 23–but we'll still be able to make quite a few stops along the way, which include…
Colmar, France
Barcelona, Spain
Belchite, Spain
Needless to say, I'm very, very excited, even though Erika couldn't come along on this trip, and well, of course, it's never the same to travel with your parents… 😉 …but I'm also planning to meet up with a few friends–and later with some relatives–along the way.
So, if you want to "come along," this is the place to look for updates! I will also announce the posting of new entries on Twitter.
All the best;
Anna