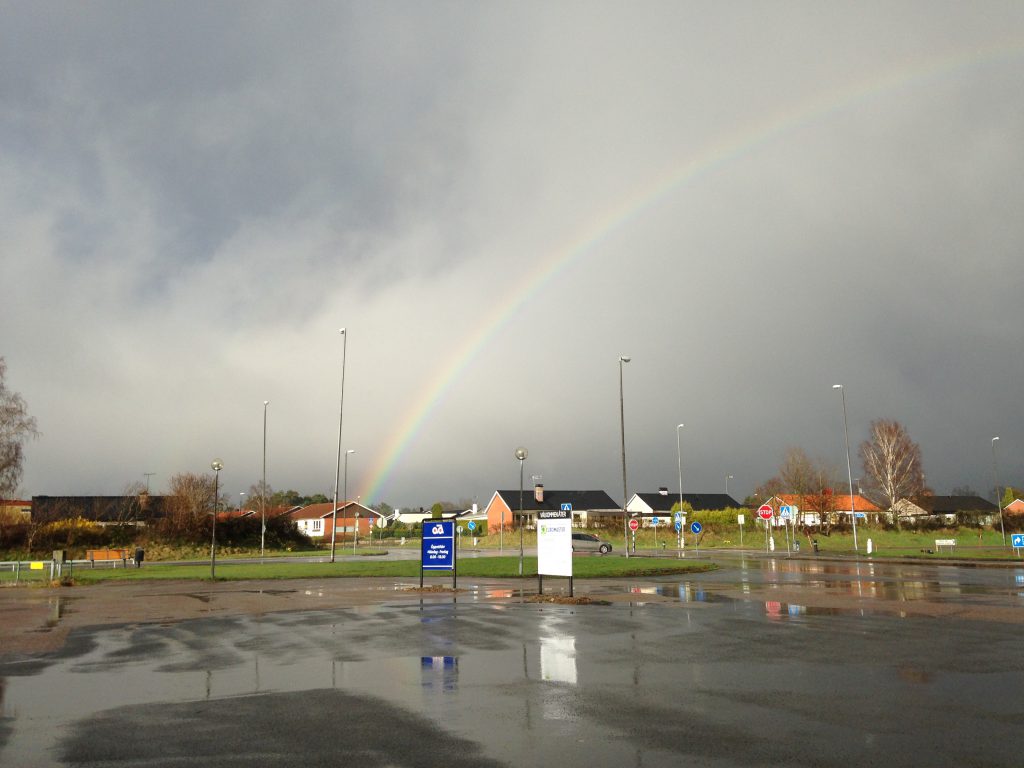 View from a rainy Hässleholm, Skåne, Sweden
I've spent the last week in Skåne, in the very south of Sweden, where my brother, and my eight year old niece live. I had been hoping for some beautiful spring weather–this time of the year, there may be days here where you can spend hours outside without a jacket, warmed by the sun–but, unfortunately, not this year.
It's basically been raining–or even snowing–every single day, save for a few hours on… I think it was on Friday. Otherwise, it's been rainy, cold and windy, no matter where in Skåne we've been. However, I'm not disappointed! Even though I'm looking forward to continuing the trip down through Europe, I've had a really good time here as well, celebrating Easter with my family… and my brother's pets. Naturally, his new cat and I connected at once, and she's following me wherever I go… ❤️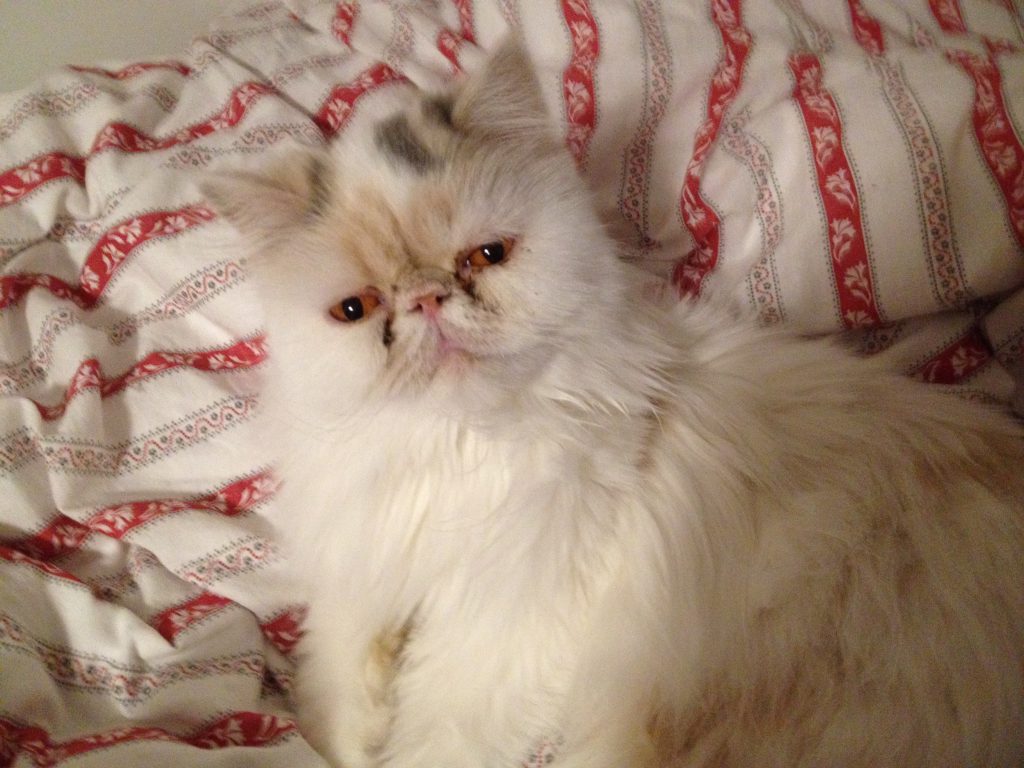 My cat shaped tail of the week… also known as my brother's Persian cat Lovis.
On Wednesday, April 12, I visited my friend Tina in Ystad. For my foreign followers, Ystad is probably mostly known as "the home of Kurt Wallander," the Swedish detective from Henning Mankell's books. But it's a really beautiful town, with lots of cozy little alleys and very beautiful buildings. And the sea is very close.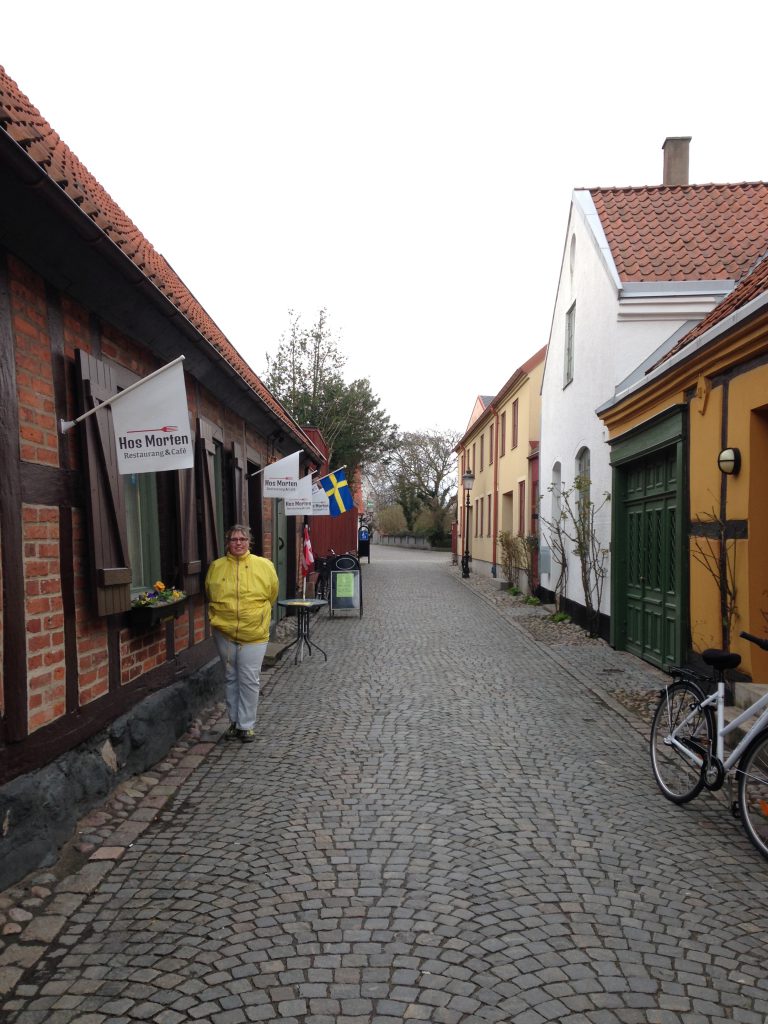 My friend Tina posing by the entrance to Hos Morten, the café where she works, in Ystad.
Unfortunately, once again, the weather was very bad, so after having lunch at a Chinese restaurant, we only took a shorter stroll around the town center, before heading back to Tina's place. Just before we left, however, the sun finally came out for a bit, painting a beautiful rainbow across the sky…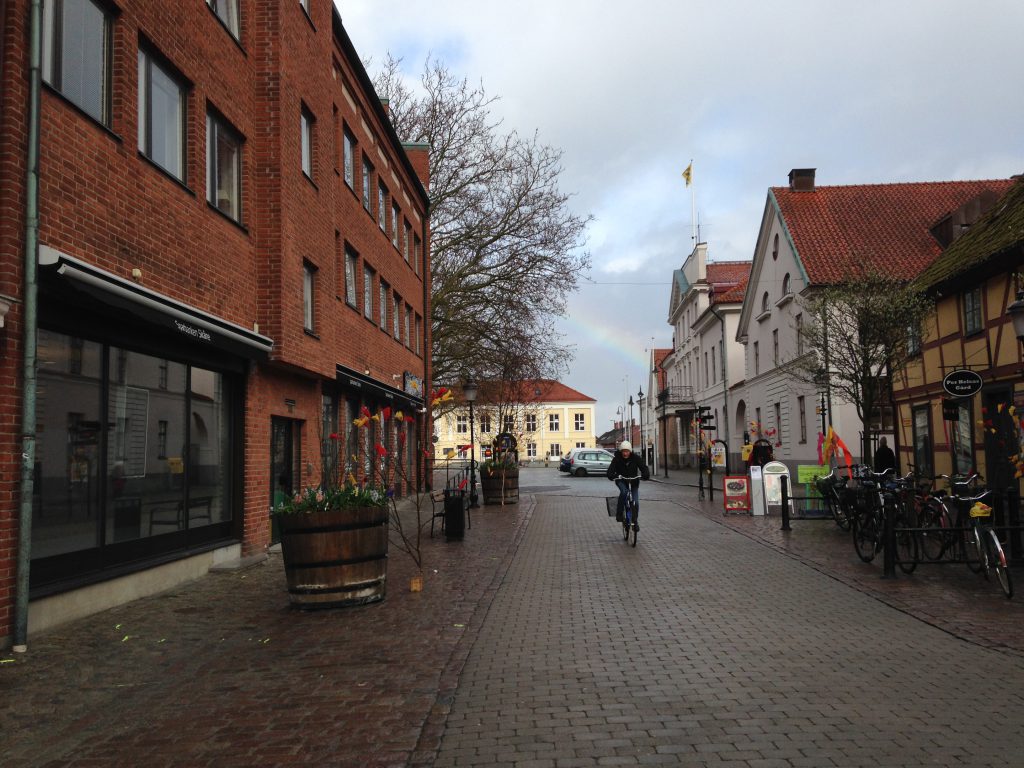 Rainbow over Ystad.
On Saturday, it was snowing so heavily that we were a little reluctant to drive long distances, but eventually, we decided we should head for the toy museum in Eslöv. And what an amazing place that is!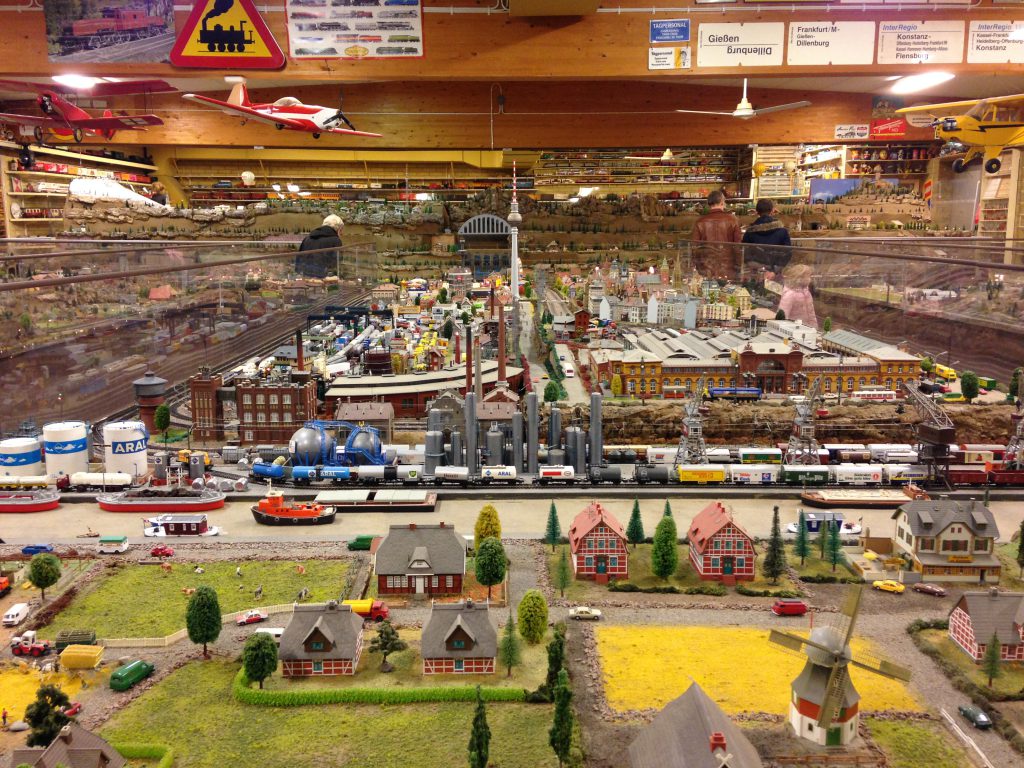 The main exhibition hall at the toy museum in Eslöv.
The owner and his father had built some of the most advanced miniatures I'd ever seen, and the museum also featured hundreds of collections of various toys; like miniature cars, Barbie dolls and Lego creations. Needless to say, I was over the moon!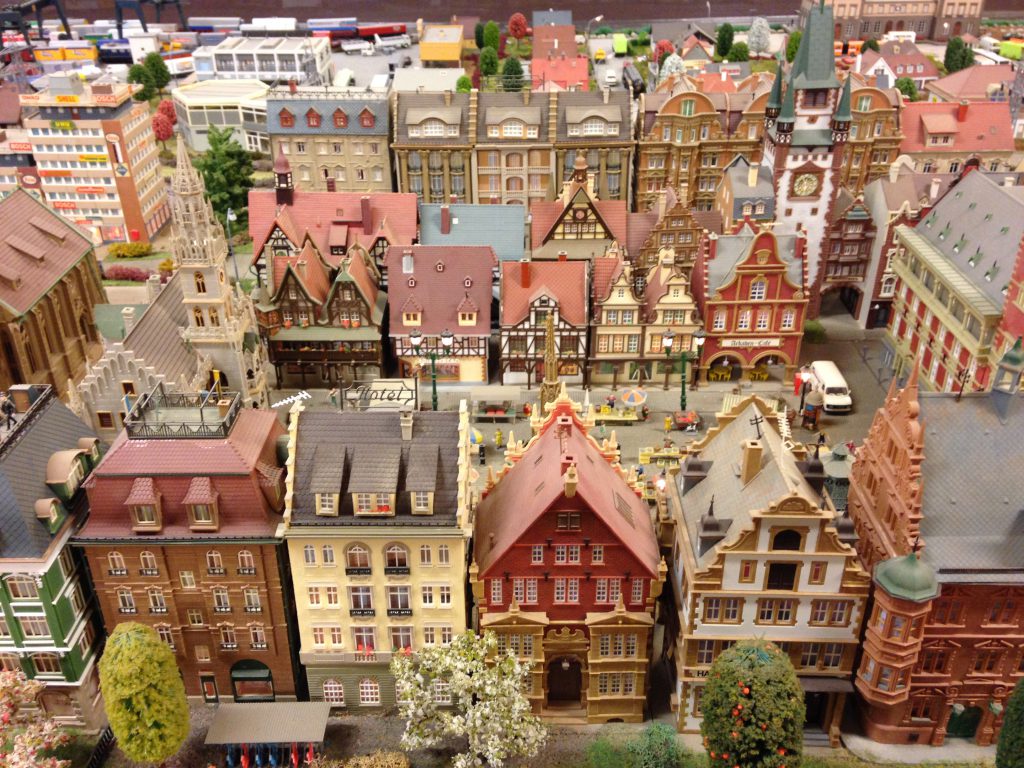 Miniature trains passing these amazing, life like buildings, inspired by towns close to the German/French border.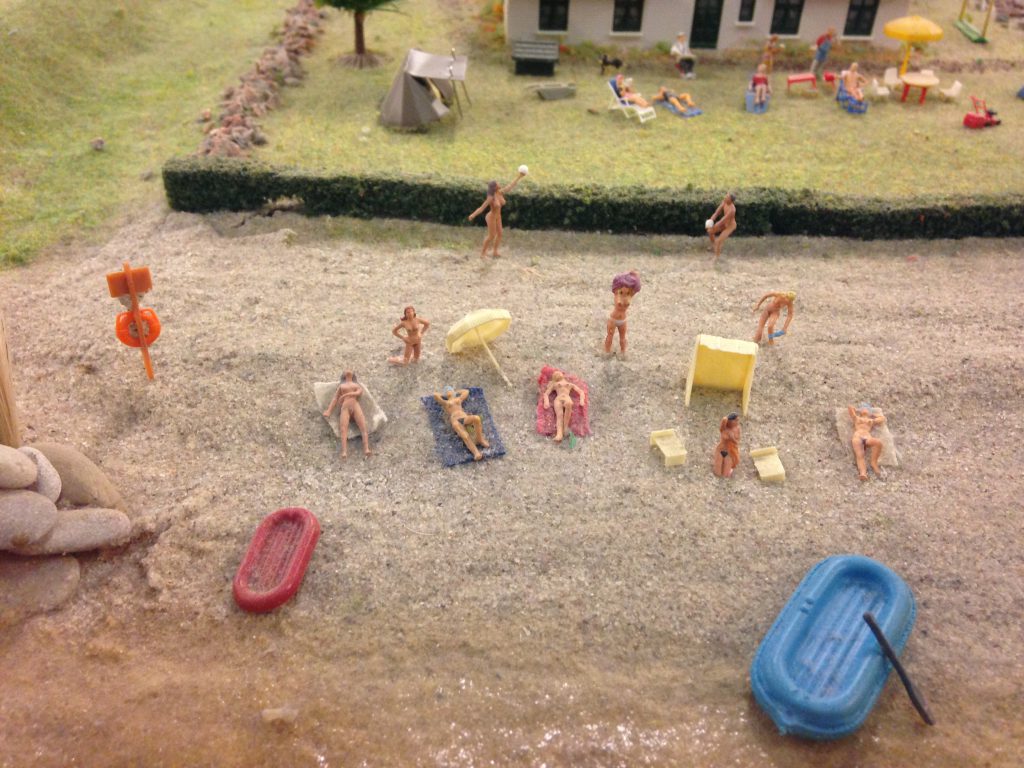 If you look really closely… you'll discover some hilarious details, like this nudist beach!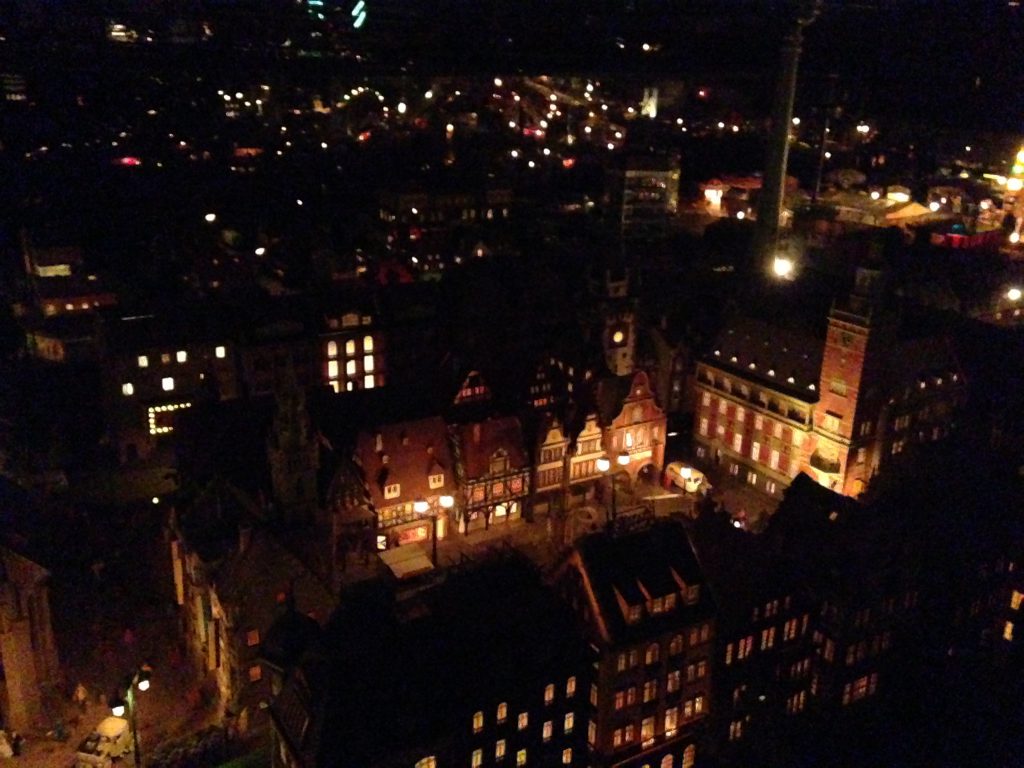 At regular intervals, they turned off the lights, so that the models were illuminated by their inner lights only…
I warmly recommend a visit there for anyone who wants to embrace their inner child! And make sure to talk to the owners too, they have so many interesting stories to tell!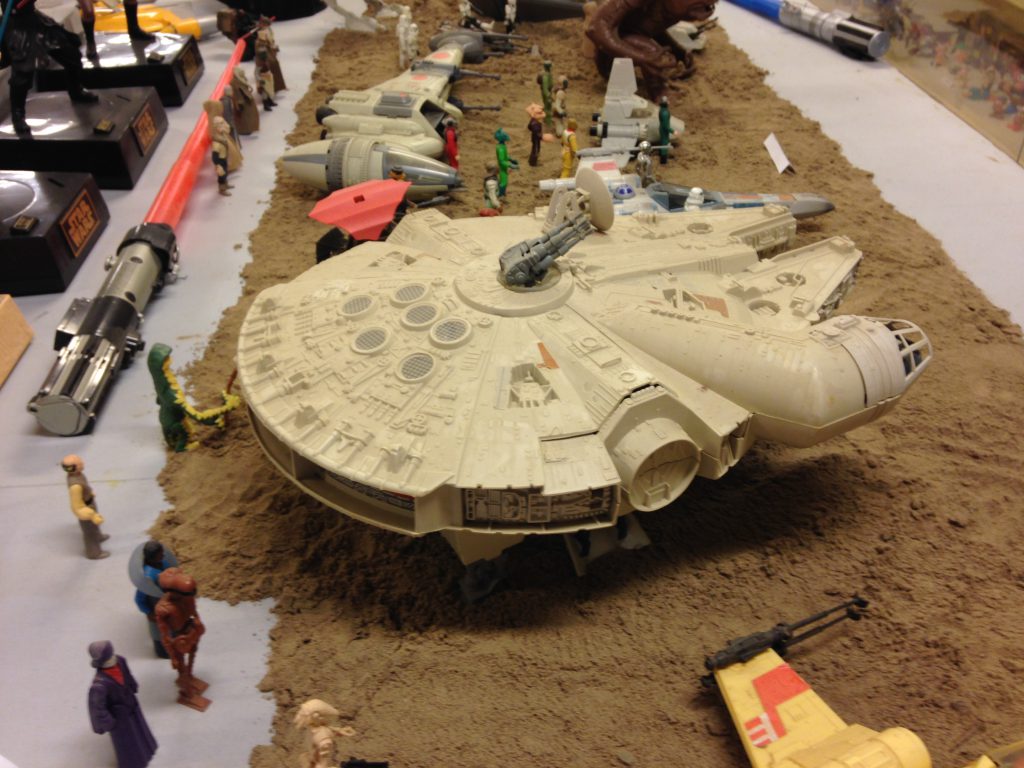 Part of the Star Wars collection featured at the toy museum.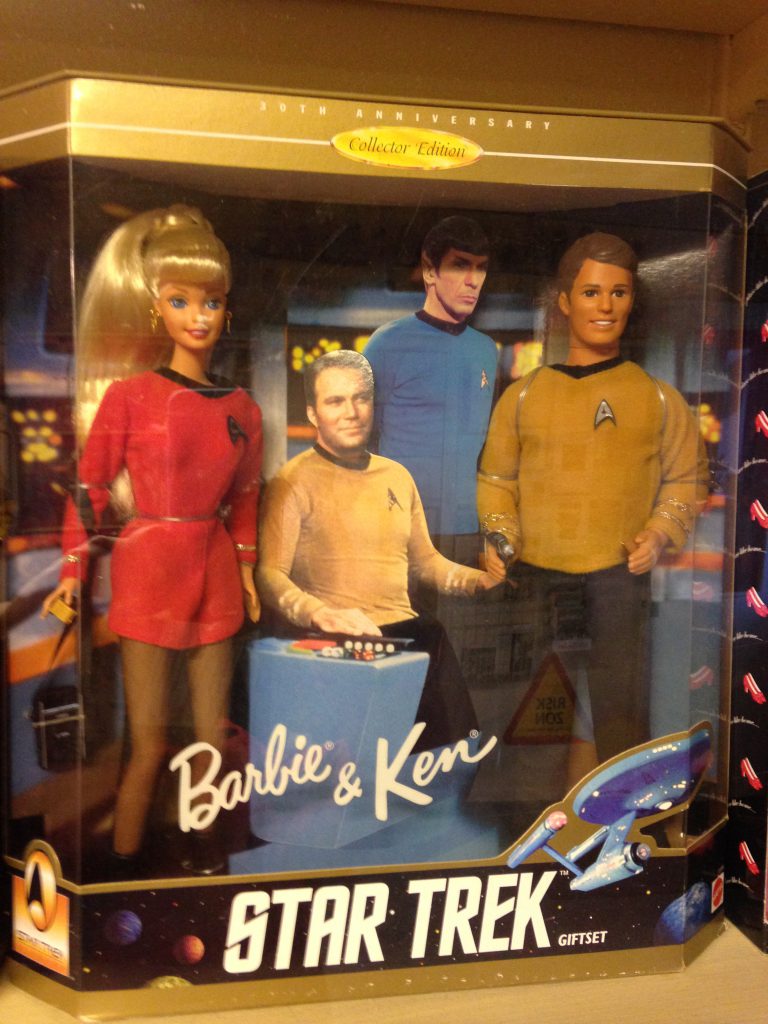 Star Trek Barbie & Ken!
The last two days of Easter (cold and grey) were mostly spent indoors (save for various walks to a variety of playgrounds) with my niece. I tried my hand at making Easter chickens… but I think the end result looked more like a crossing between a boat and a duckling. Perhaps a chucking, like my friend Johanna suggested? Well…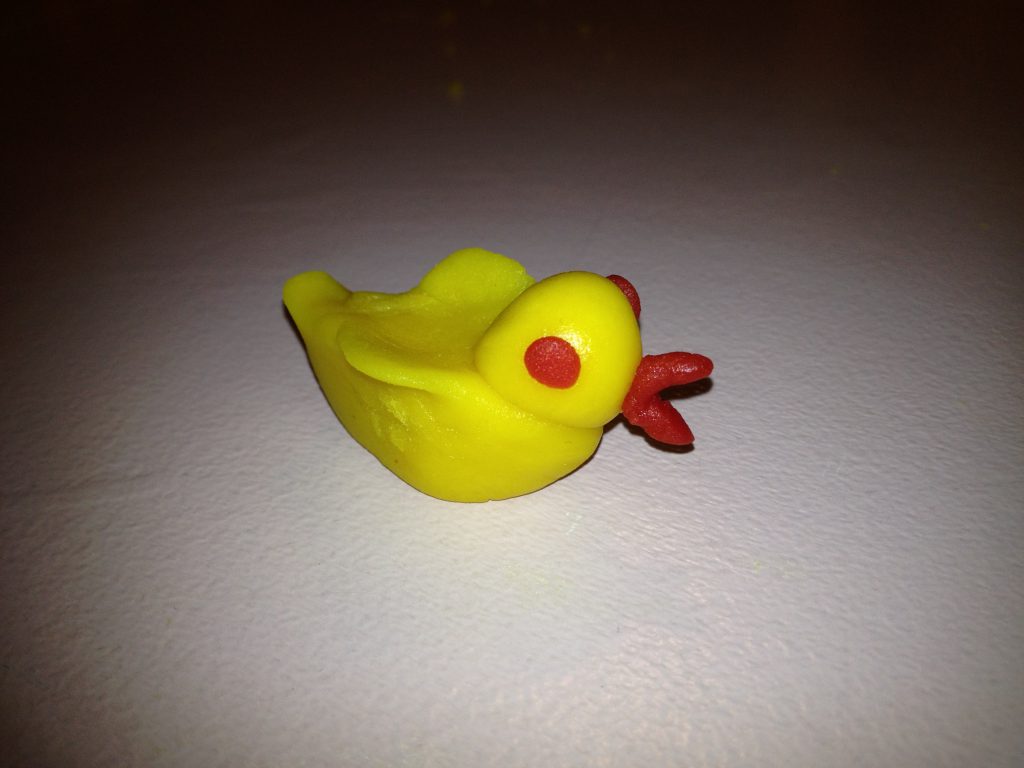 …moving right on! 😉
Right now I'm making the last preparations for tomorrow, when we're hitting the road again! Our next stop will be just outside Franeker in the Netherlands!
So… until next time…
❤️,
Anna