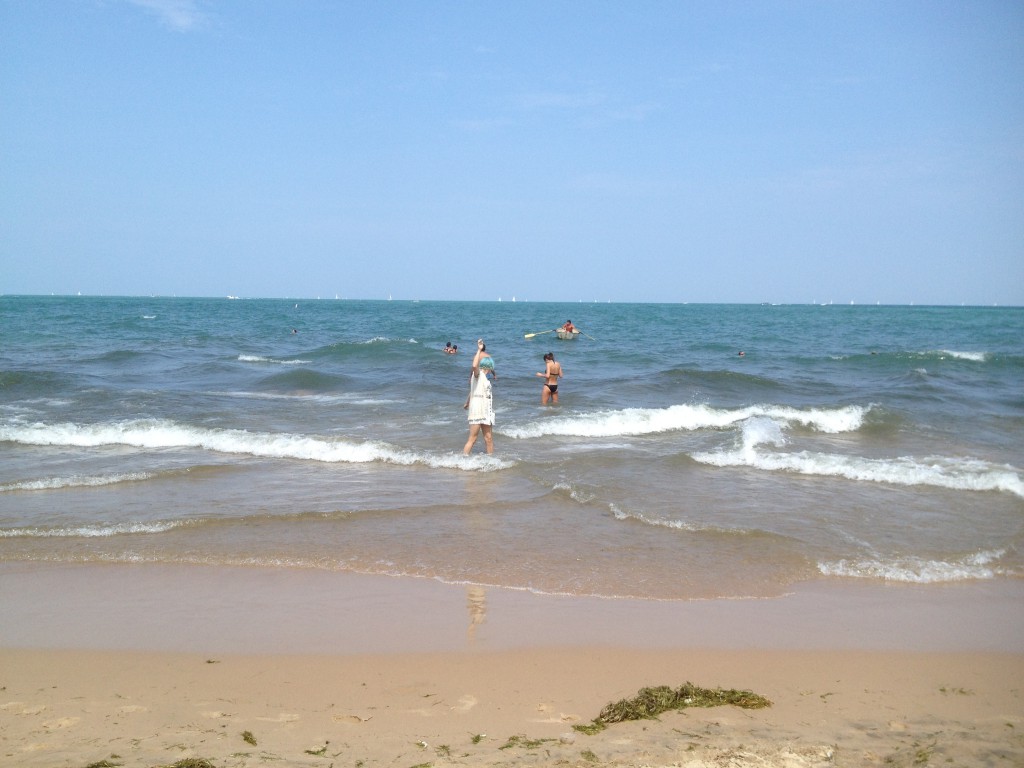 Isabelle, Erika's childhood friend and our "guide" in Chicago, is getting her feet wet by the shore of (the) Lake (they call) Michigan.
On Saturday, we took the L-train to Western station to meet Erika's childhood friend, Isabelle. Her dad came from the village of Strycksele, where Erika grew up, and as his business expanded, he moved to Chicago. Isabelle has been living in Chicago since she was a teenager, and now has an apartment in a very nice area in Bucktown, where she lives with her five month old Great Dane puppy.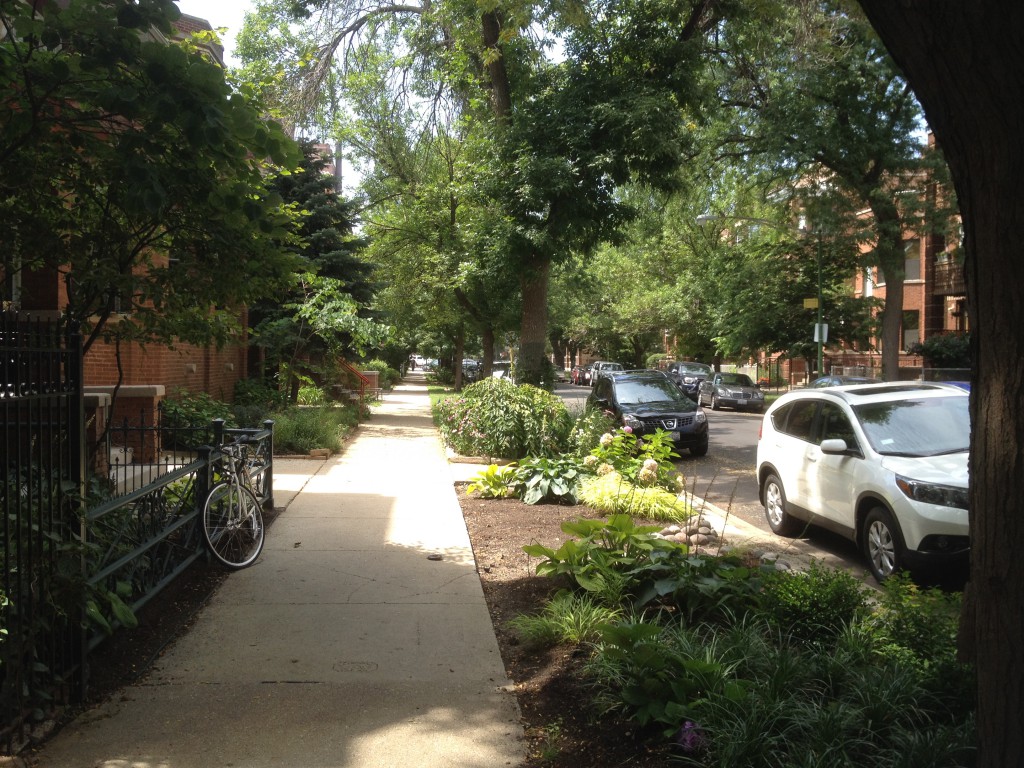 On the cosy streets of Bucktown, Chicago. Little flowerbeds everywhere.
Isabelle showed us to some of the best vintage shops in the area, and Erika found herself a really nice purse, among other things. Isabelle found a fantastic hat. In most of the shops, everything was in a state of chaos, but if you had the patience to look around for a bit, there were lots of little gems hidden among the "trash"… 😉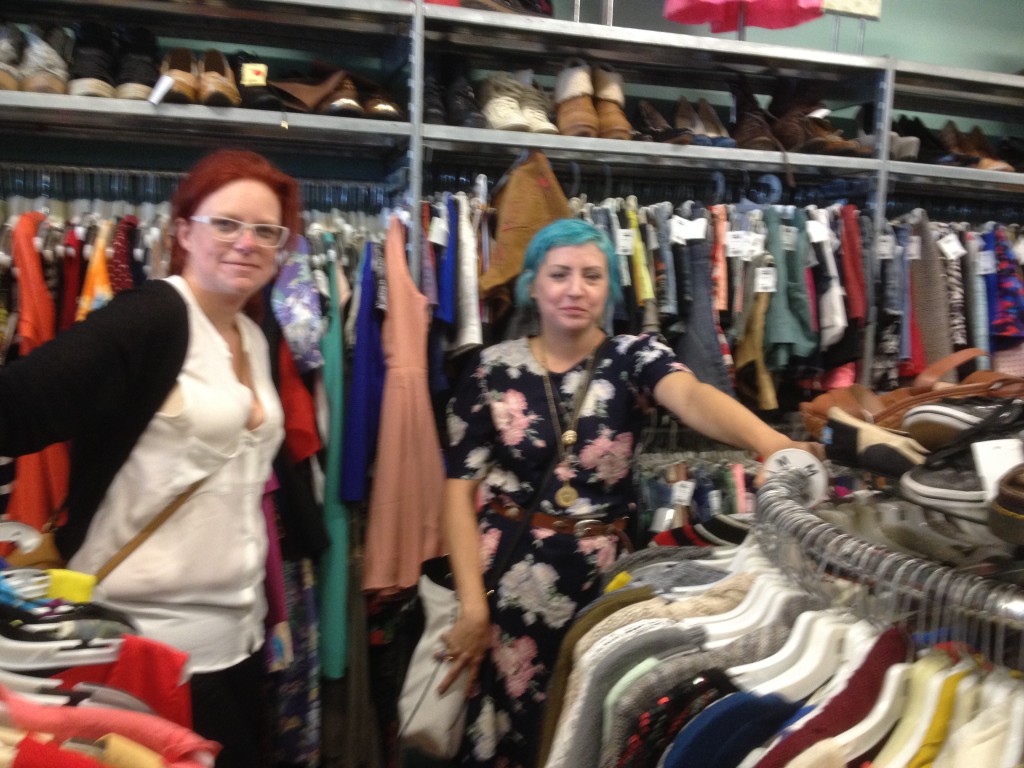 Erika and Isabelle vintage shopping in Bucktown.
In the evening we had dinner at a very nice restaurant called "Bar Bar Black Sheep;" Sliders, duck tacos and deep fried risotto and sweet corn balls. It was delicious beyond words, and our waiter was an Italian guy who knew everything about Swedish metal bands! Unfortunately, that's really not our genre, but we were greatly amused anyway!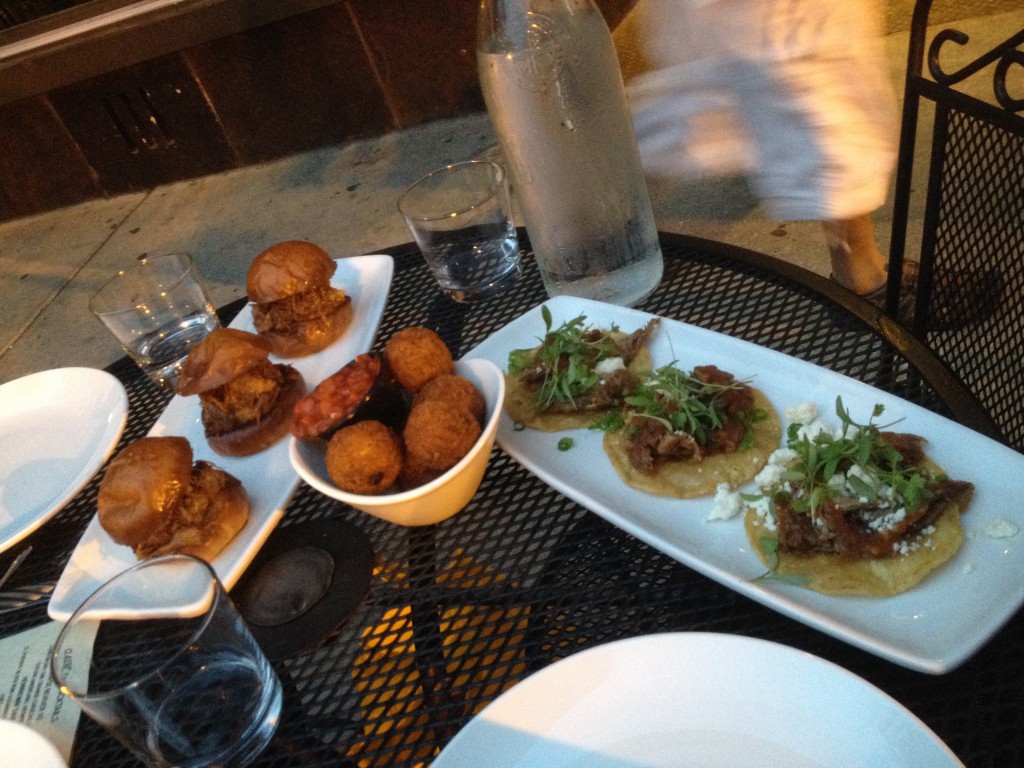 The delicious Bar Bar Black Sheep food.
For you due South fans out there, I must confess that I found the "real life" Chicago to be pretty different from the Chicago seen in the series. Of course, quite a few years have passed since the series were produced, and there are still very dangerous areas out there, but the only thing you'd really recognize is the L-train (and none of the episodes were shot onboard it, you could just see it from a distance.
On Saturday, Cindy picked us up and drove us to her place, where we got to meet her lovely lady cats. They're so sweet! We cuddled the cats for quite a bit before heading out to get something to eat–namely deep dish pizza. It was pretty tasty, but I wouldn't say it was something to die for. Later on we also got to try some cheese curds at Culver's–and their amazing ice cream, or frozen custard, as they prefer to call it. While I did like the curds, the ice cream impressed me the most, and we left the restaurant feeling VERY full. 😉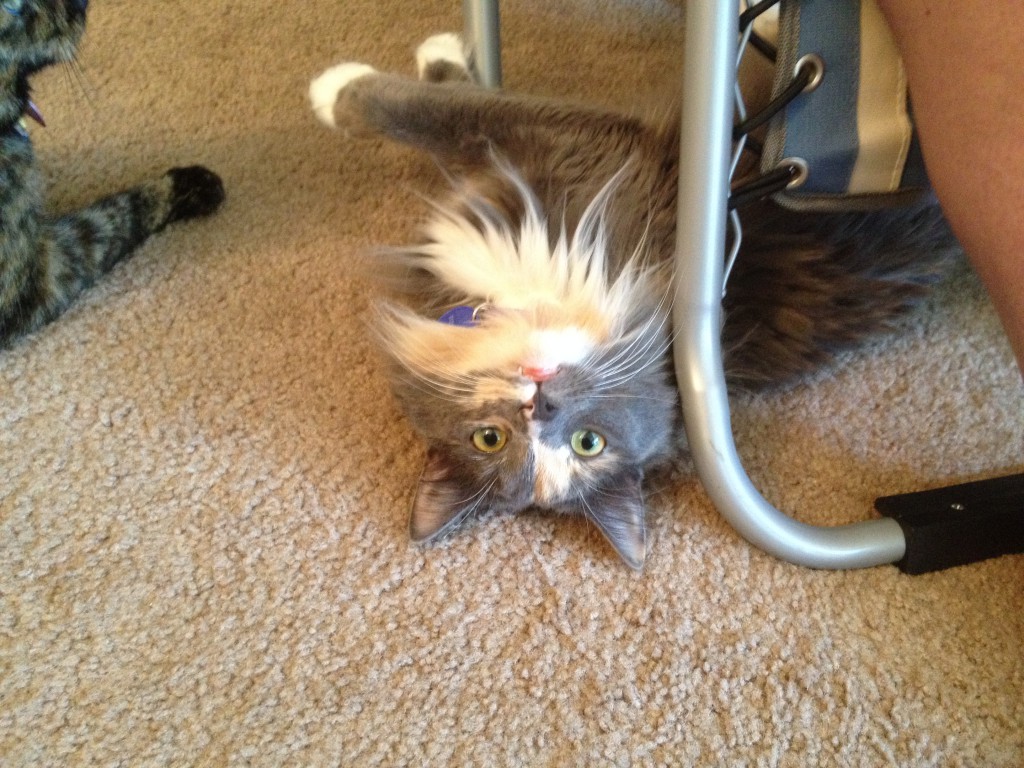 Cindy's lovely cat ladies: Hana…
On Sunday, I, Erika and Isabelle checked out downtown Chicago. We did some shopping, but actually mostly just walked around. Of course, we had to check out the real Canadian consulate! Unfortunately it's very different–and less fancy–than the building featured in due South, it's actually just an office somewhere in a skyscrape. But naturally we had to take a picture–and it's actually located on Stetson Avenue, which is a nice touch!