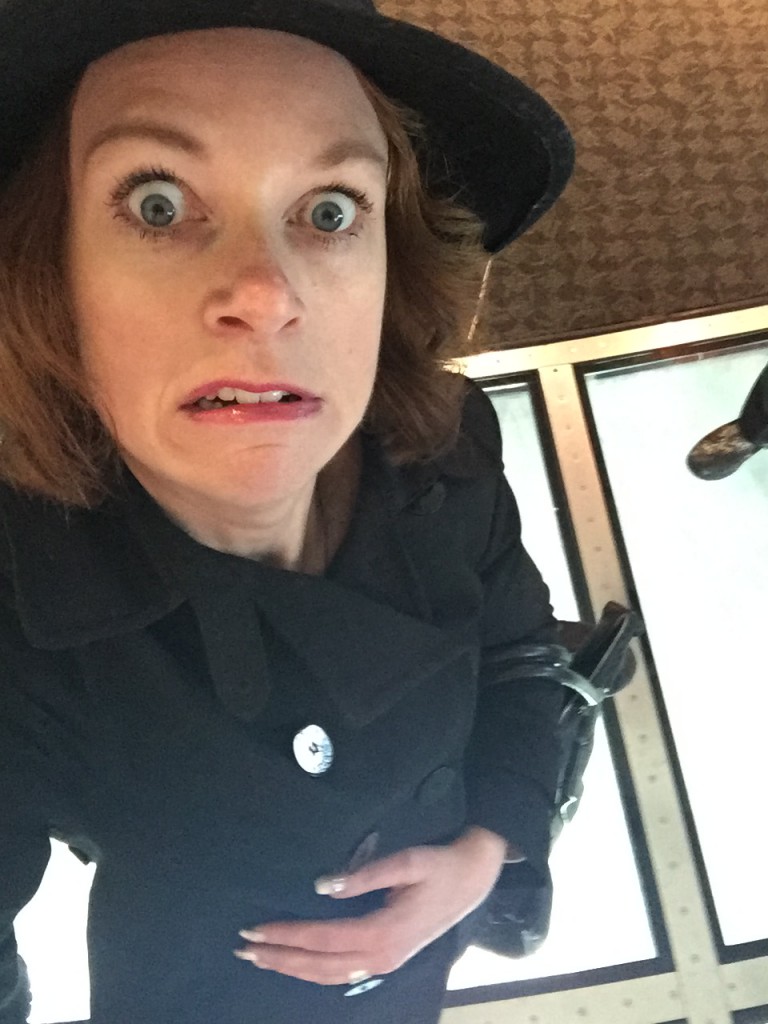 Erika standing on the glass floor over 300 meters above the ground in the CN Tower.
This Friday, it was finally time for us to head for the top… well, technically not the *very* top, but rather the observation deck of the CN Tower! And what a thrilling experience it was…
The elevator to the observation floor has two windows in the floor, facing down, so you could see down the shaft all the way up… it's fascinating. And although it's not the fastest elevator I've ever ridden, your ears will pop a bit on your way up!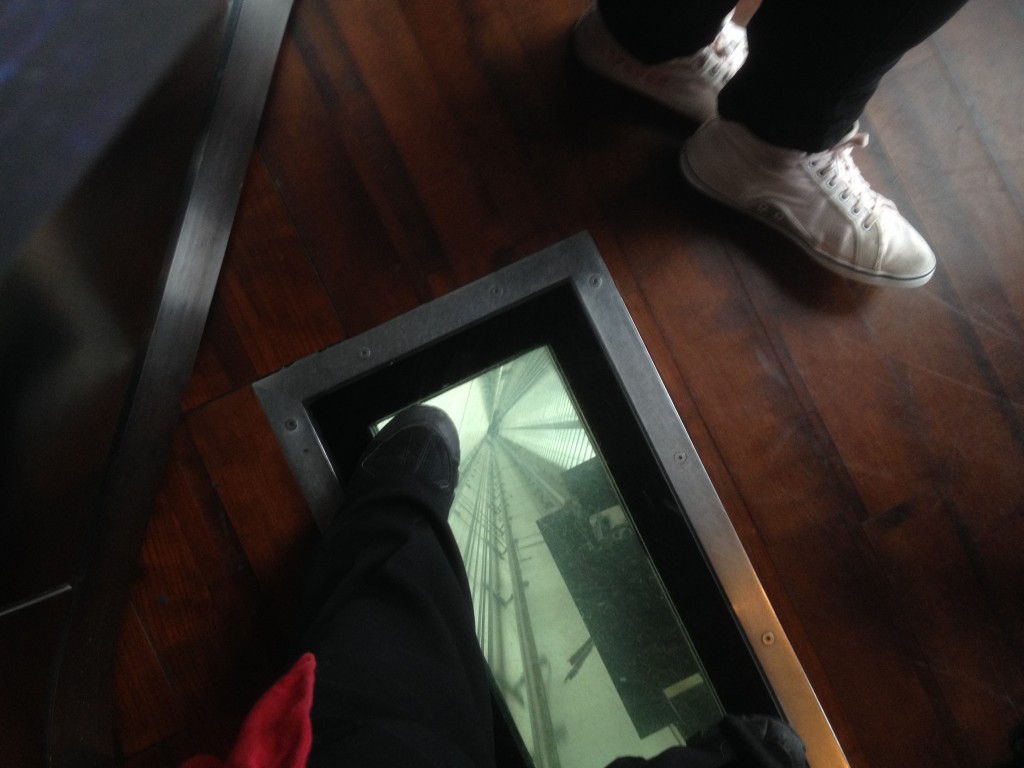 Once on the observation deck, you *really* get a spectacular view over Toronto. Aside from the lake, and the Toronto island with the small airport that is located out there, there's nothing but city structure for as long as your eyes can see.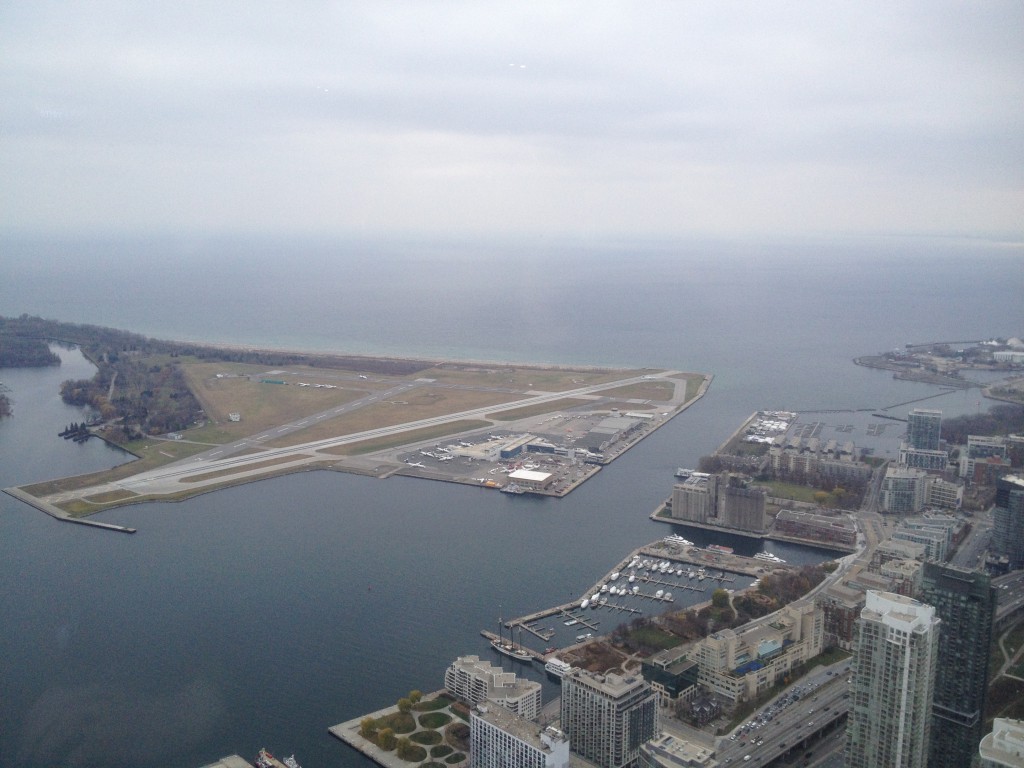 Airport at the Toronto island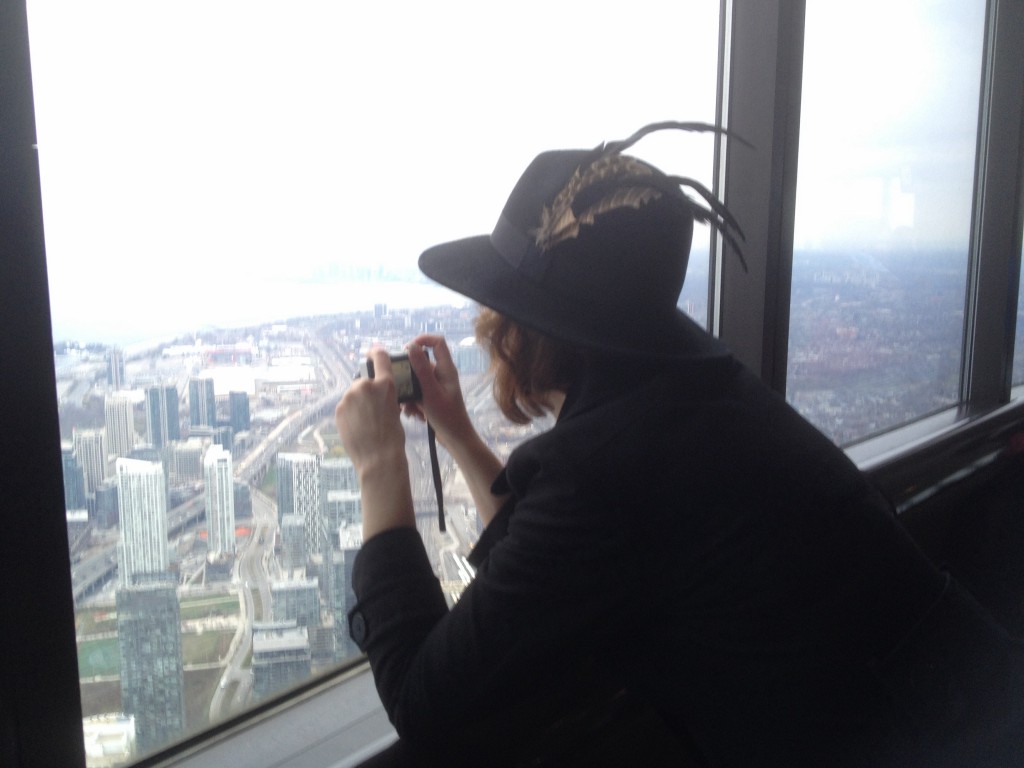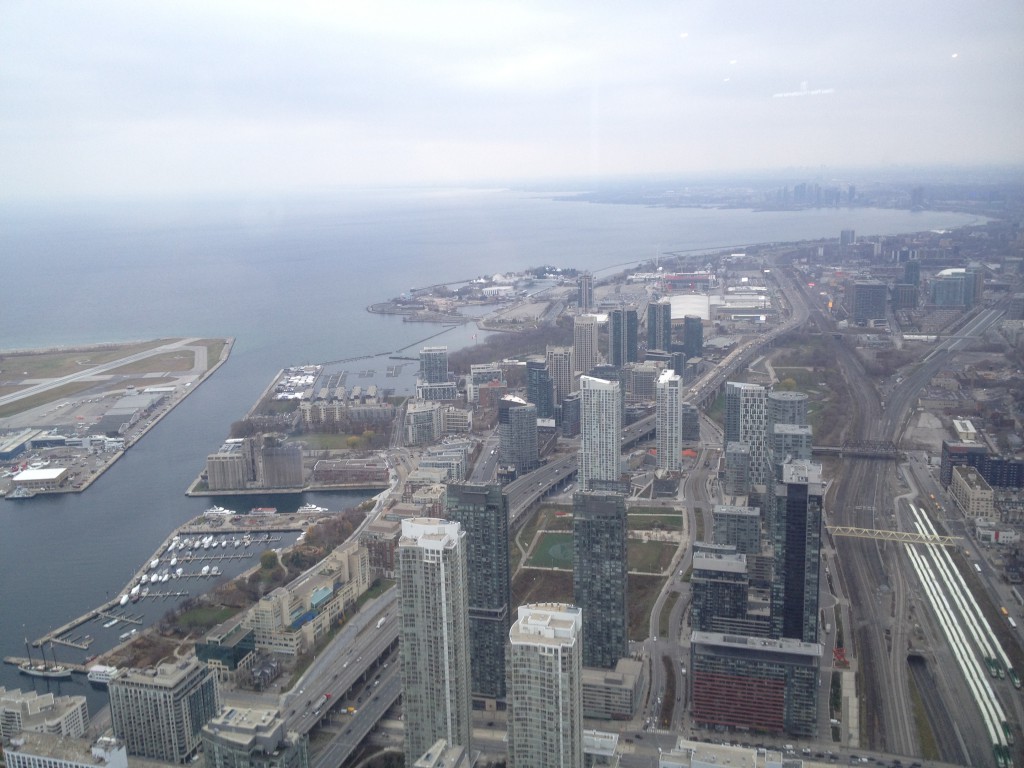 A seemingly endless city…
Before I left, I had made a promise to an old Swedish lighthouse, Morups Tånge, (which is actually a frequent presence on Twitter, where it shares its lighthouse thoughts with its followers. 😉 ). I promised that the next time I went to Canada, I would send a postcard or a greeting from the CN Tower, which could be considered to be a (much younger) relative to this Swedish lighthouse.
And, as Morups Tånge later stated on Twitter, finally this good old lighthouse got the opportunity to take a little trip on its own! 😉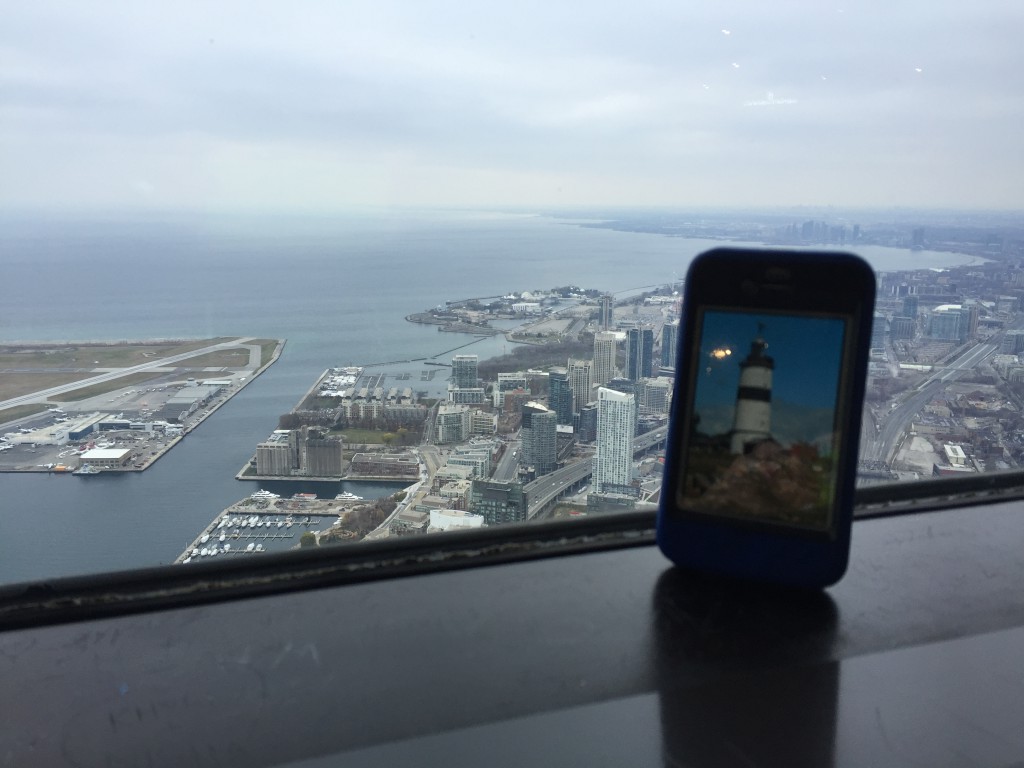 Morups Tånge, @TngeFyr , finally gets to see the CN tower!
The observation area also has a glass floor, which is overlooking the ground, above 300 meters down. It is supposed to hold the weight of about three orcras,  but you should still not be faint of heart when trying to walk over it. I don't think I count, since I am so near sighted that I obviously kind of lack a true sense of perspective… hence, I'm not very afraid of heights. But it was quite entertaining just watching people trying to sum up their courage to walk across!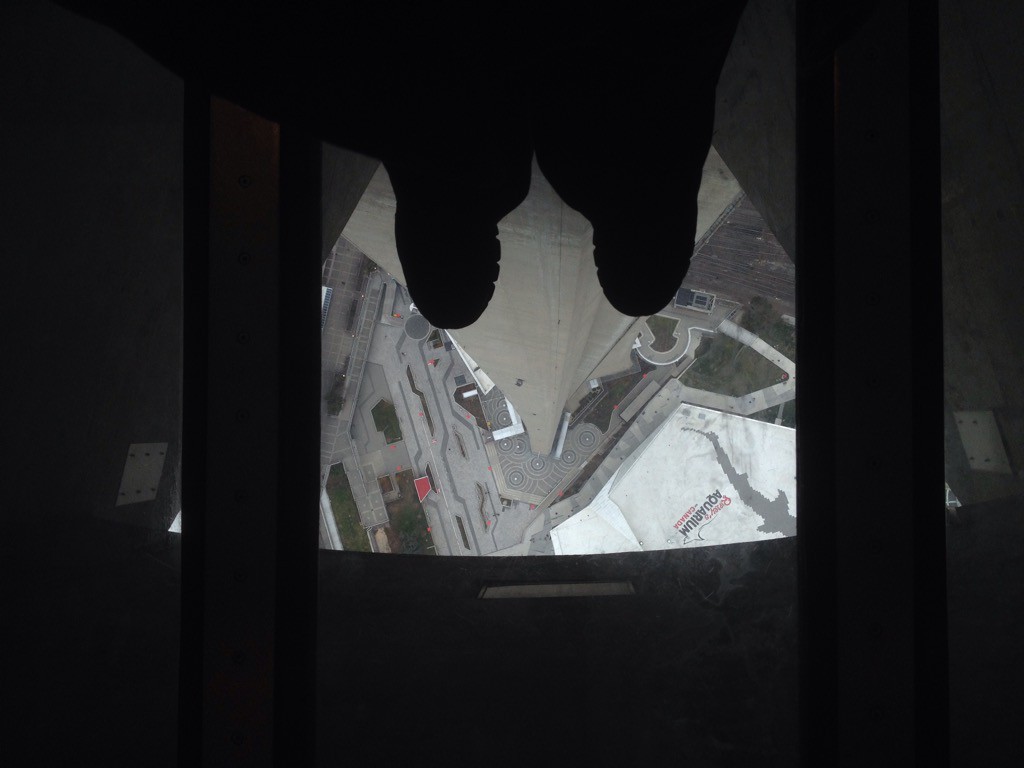 After finishing being brave, we decided to change our perspective for a bit… and instead be heading down under water. It was easily achieved, since the Ripley's Aquarium is located just near the CN Tower! This aquatic center is rather new, and really well planned… I should say almost *choreographed*, since not a single detail has been missed. It is essentially a great sets of tunnels which you walk through, underground, where lots of different species of fish, crabs, jellyfish and all things in between are on display. The aquarium features everything from fish found in the Great Lakes to more exotic fish (in separate tanks, of course). On your walkthrough, they even play different music by each tank, just to enhance the experience!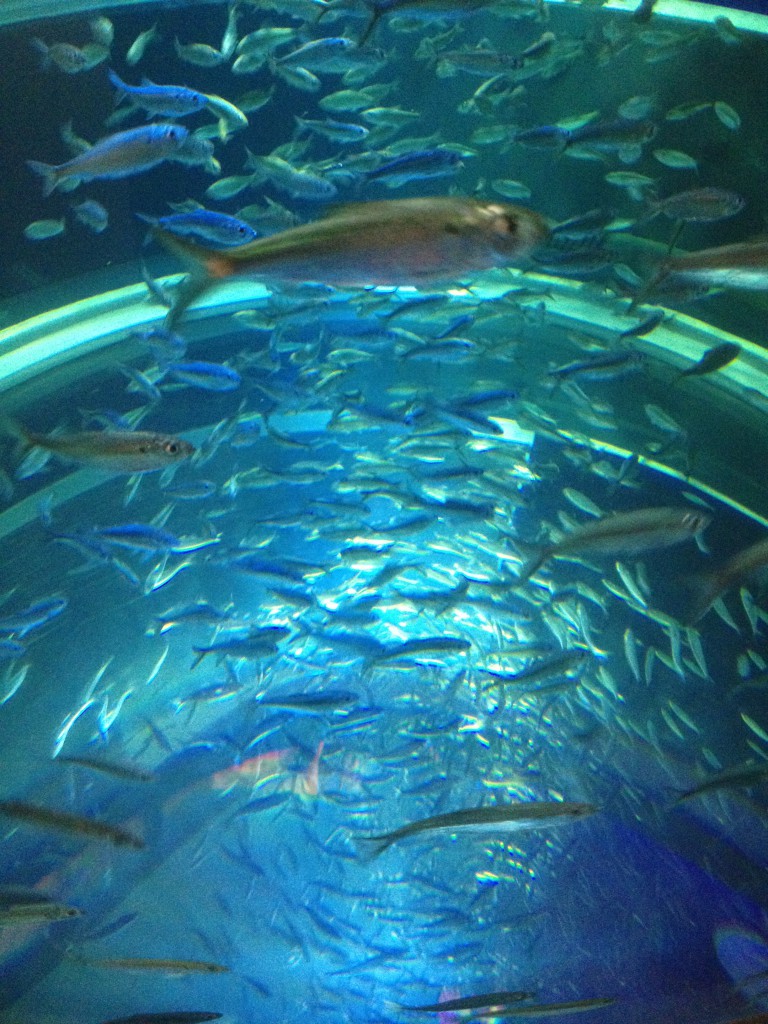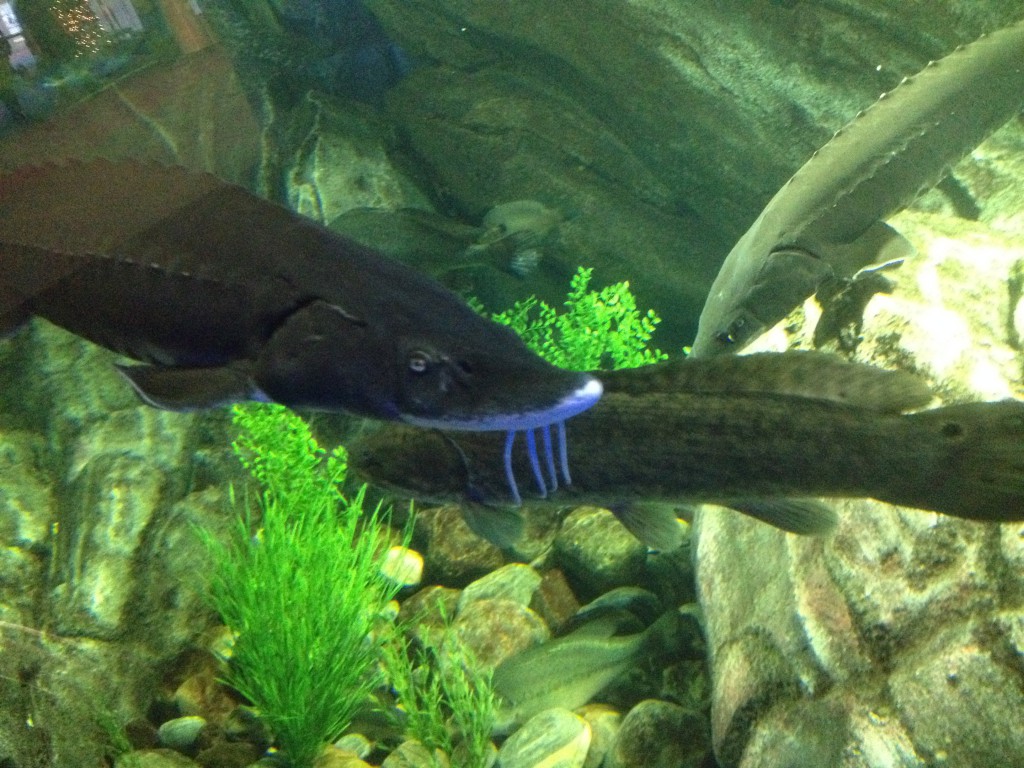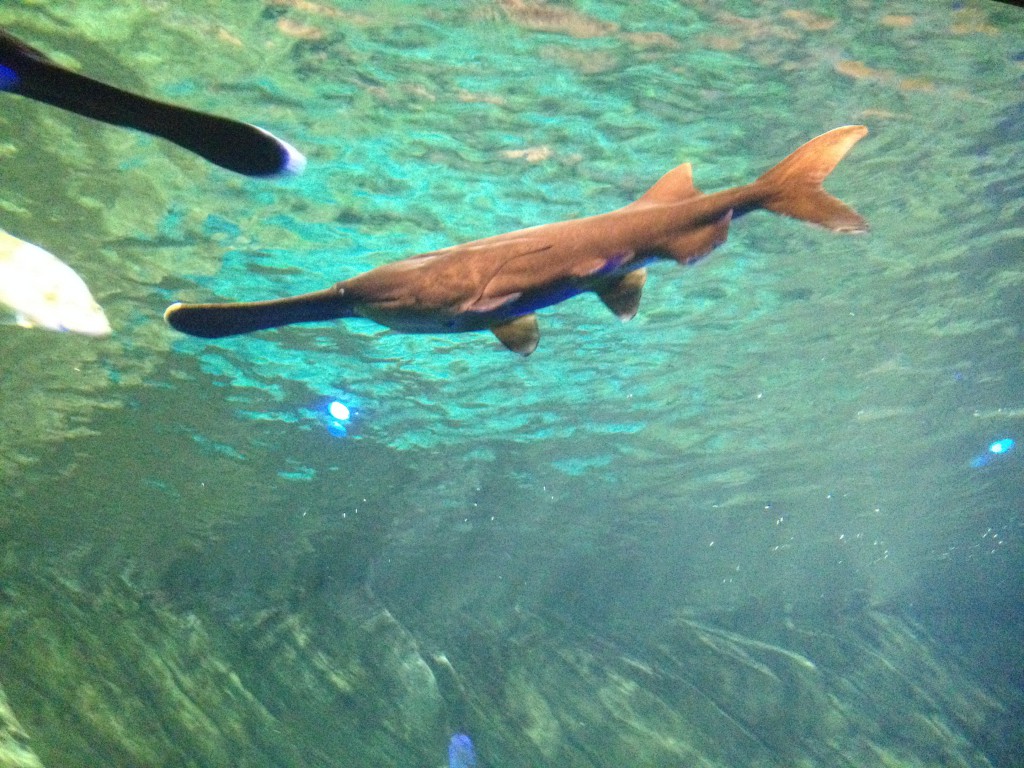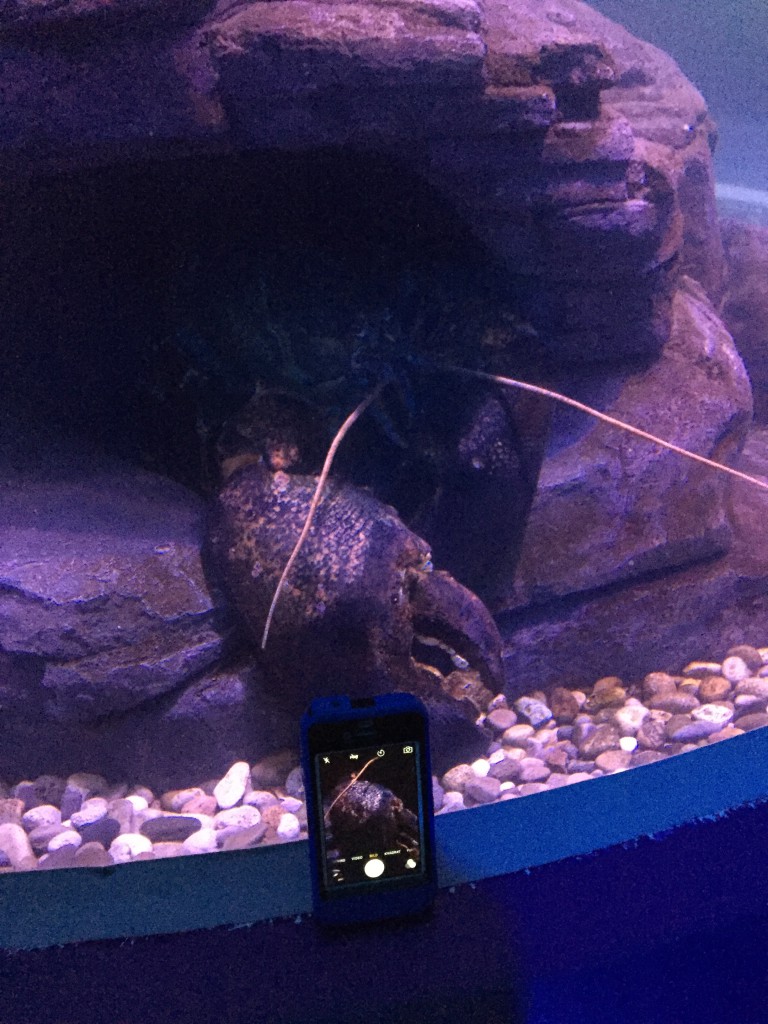 A bit of a size comparison… My iPhone (4S) in front ot this crab's claw…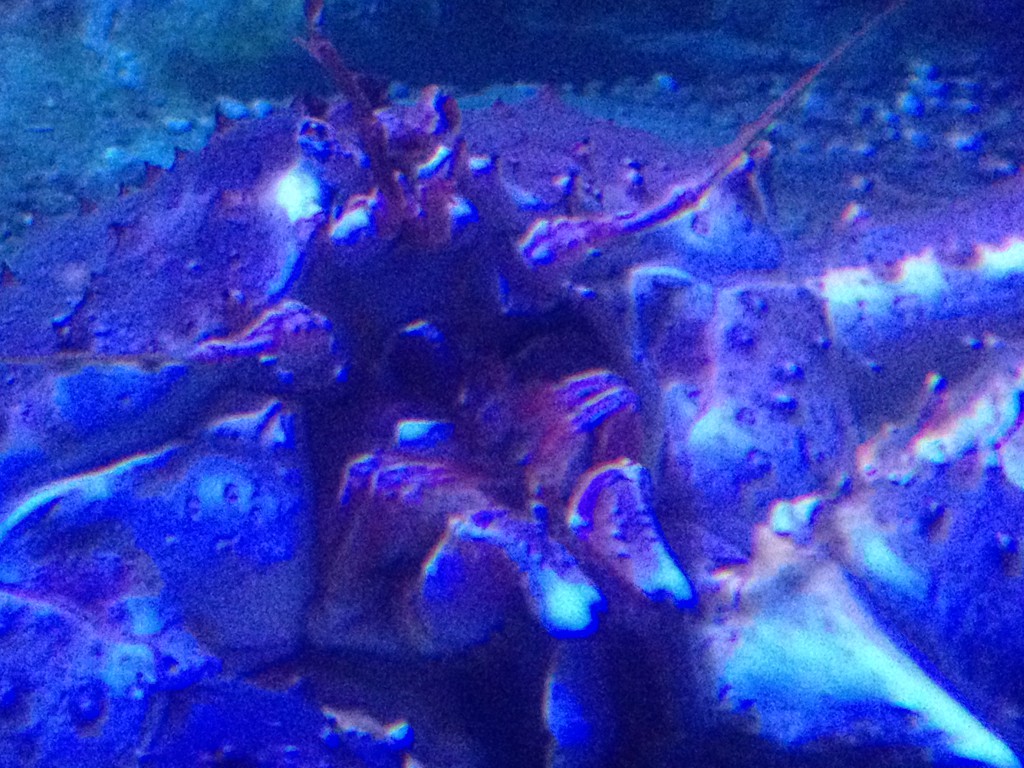 …and here a closeup of its jaws!
An important part of this fascinating experience is of course to hear and see the children's reactions as they're passing through the observation tunnel. One young boy saw some kind of a ray that was "resting" on top of the tunnel. From underneath, they look as they're always smiling. "Oh mommy, look," the boy exclaimed, I wanna HUG him!" 😀
By the children's play area, Erika and I also found a tank of clownfish with an "observation bubble" inside it. Naturally, we couldn't resist… 😉 So many Nemos, so little time! 😀