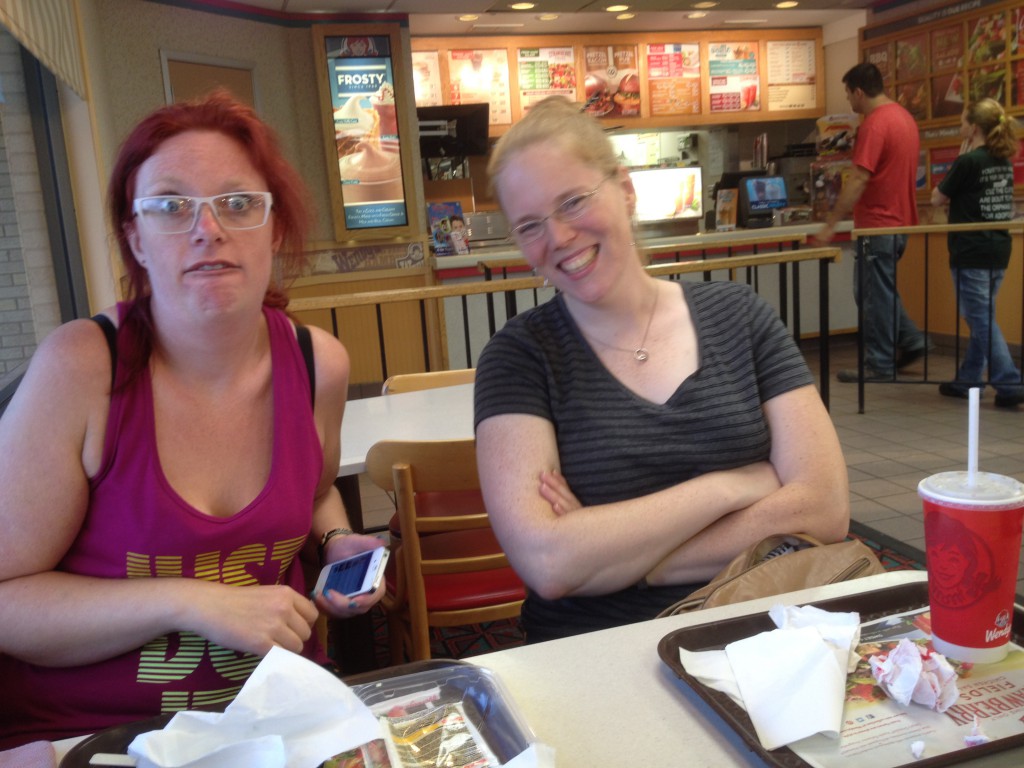 Erika and Cindy at a Wendy's restaurant on our way to Henderson.
On Monday, we caught a flight to Chicago (O'Hare) from La Guardia airport. My friend Cindy was to pick us up on the airport, and after locating our bags, we made it to the terminal doors, where we thought she would be. But it turned out that finding your way around the airport wasn't too easy, (and then there is the fact that our phones refuse to communicate, so we had a hard time getting in touch with each other!). Eventually though, we managed to get out on the outer curb so she could spot us (but unfortunately not until she got yelled at by a not overly service minded security officer who threatened her with a fine for stopping at an inappropriate place…) Thankfully, we quickly got our bags stuffed into the car, and after a quick lunch, we started our drive to Henderson, Kentucky. It was a very straight road across basically endless fields, for six hours. But to be honest, save for the fact that my back was a bit stiff, it felt like just a very short trip since we had so much catching up to do!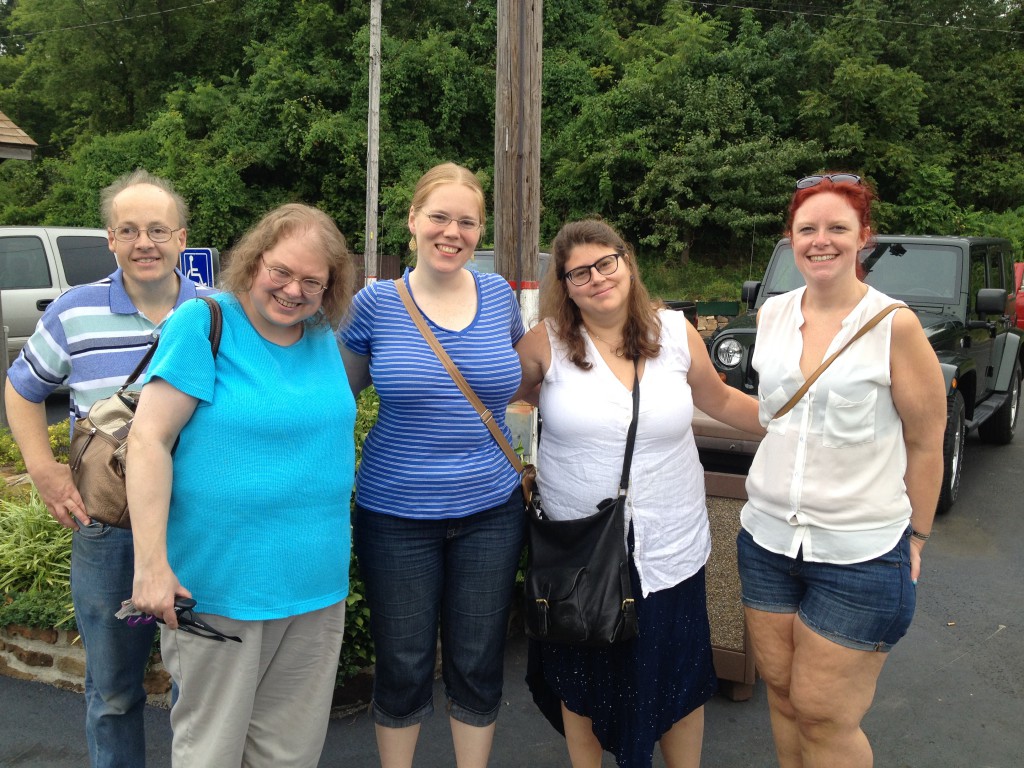 Darren, Kimbra, Cindy me and Erika in front of the Moonlight Barbecue, Owensboro.
Cindy is staying with us here at the hotel in Henderson, and on Tuesday, we all met up with our mutual friend Kimbra who lives just here nearby with her husband, Darren. It was actually Kimbra's birthday , so we started the day with a fantastic birthday lunch—a barbecue buffet at a local restaurant. No words can describe how fantastic the food actually was, in fact, we were so taken away with the experience that we totally forgot to take any pics!
After lunch, we returned to Kimbra's house where we made friends with their lovely chihuahua dog, Paco. He was a little bit shy at first, but eventually he realized that he was surrounded by people who loved him and took great pleasure in giving him cuddles.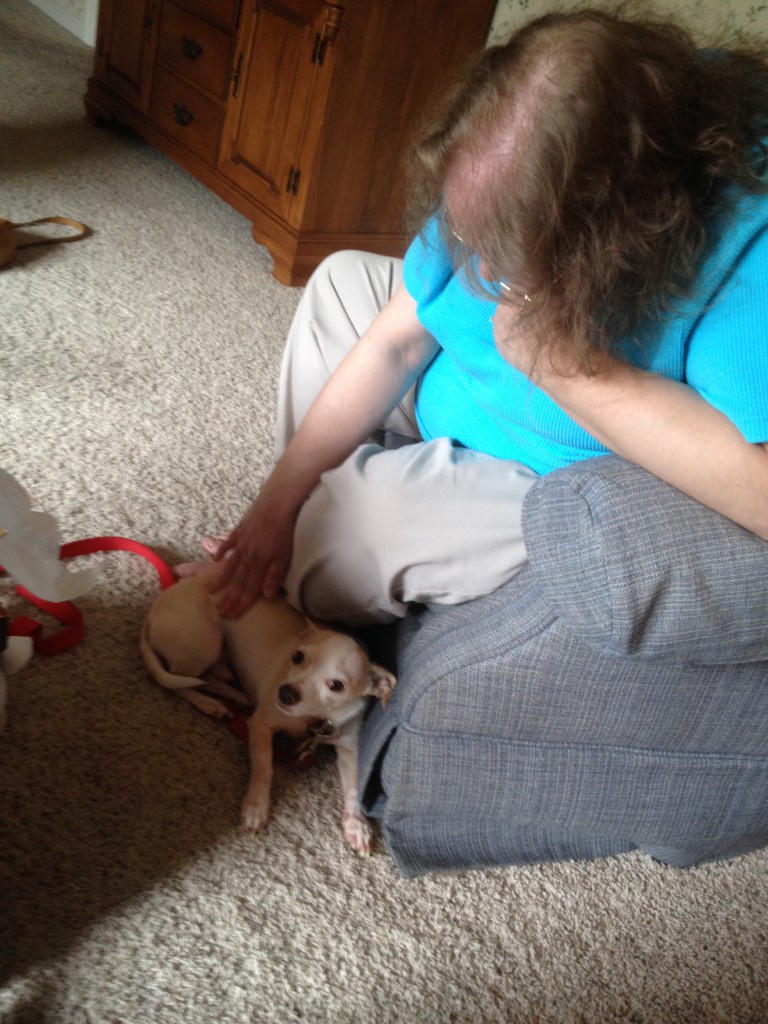 Kimbra with her adorable chihuahua–Paco.
Cindy also presented us with something fantastic. Our mutual friend Gayle, who's been part of our "unofficial" Lord of the Rings group since the start, apparently at one time had some of her best Lord of the Rings fan fics published—and now she'd sent us one copy each of her three books!
Also, Kimbra actually gave each of us a  copy of the "First Assembly" cookbook. It's a fantastic collection of recipes compiled by members of her church! A very welcome gift indeed! 🙂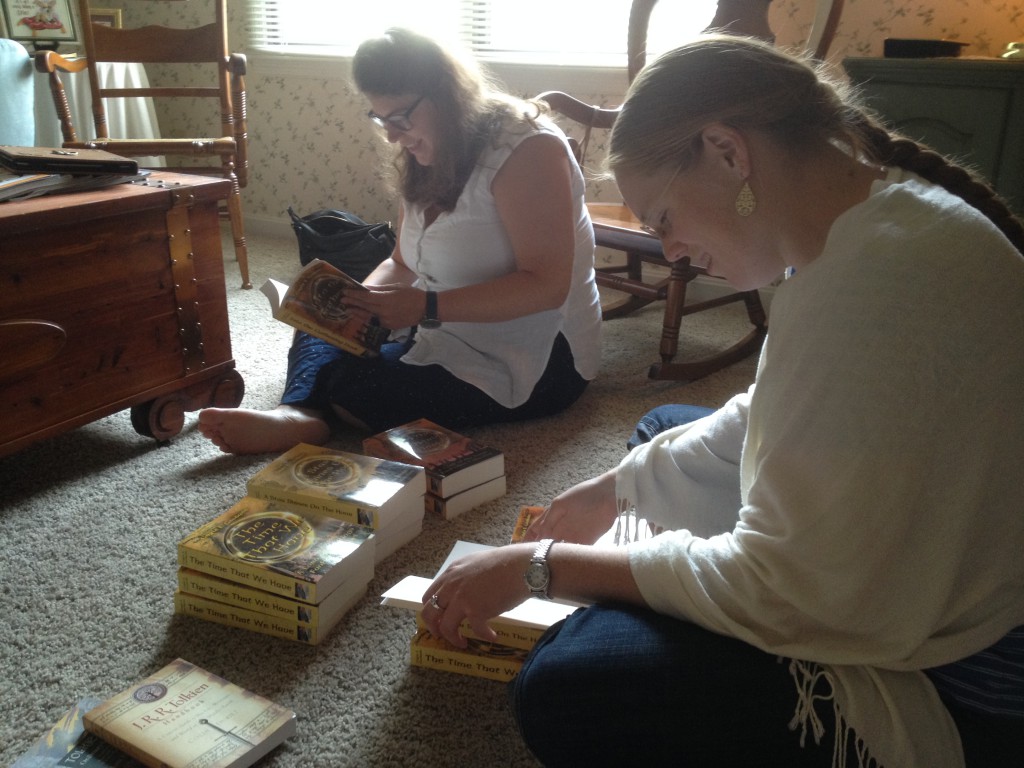 I and Cindy marveling over Gayle's and Kimbra's gifts.
Needless to say, the nerdometer quite hit the ceiling there for a while, and we marveled over those books for a long time—and will do that now and then for quite some time to come!
In the evening, we also had dinner on a very special restaurant where the chef actually prepares your food while you're at the table, the Tokyo Teppanyaki restaurant in Henderson. That was also a very fascinating experience, though I had to learn the hard way that I still can't master the art of catching zucchini with my mouth… 😉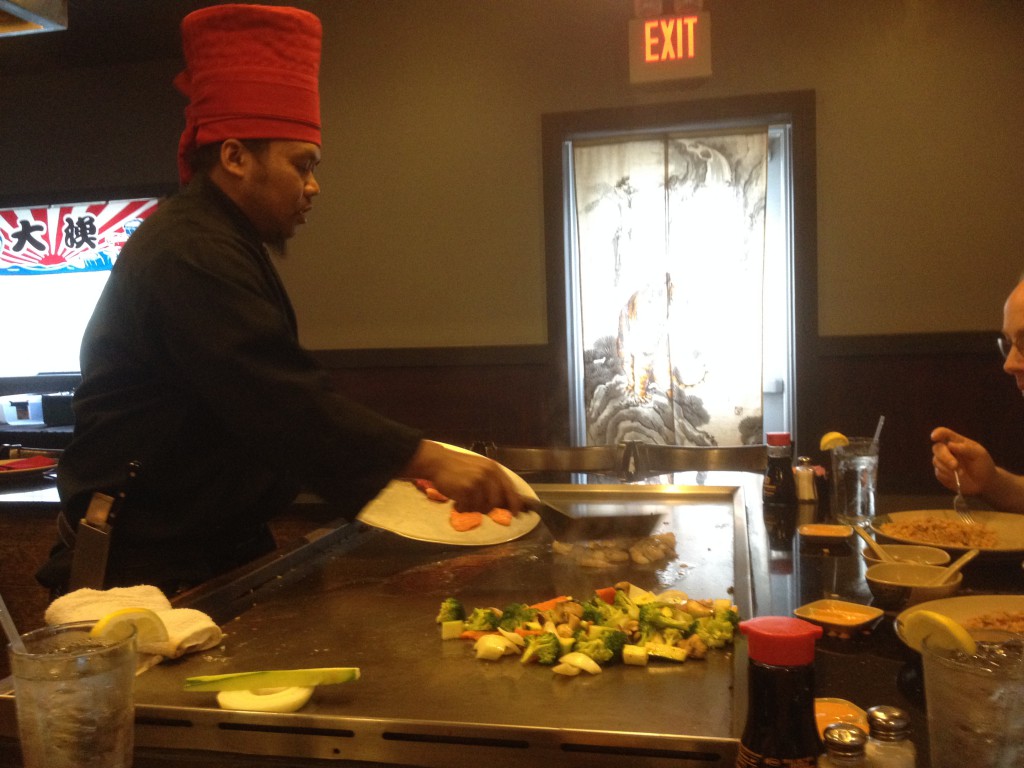 The chef at the Tokyo Teppanyaki restaurant preparing our food at our table.
On Wednesday, we all headed out to have lunch at a local Cracker Barrel restaurant. It's one of those restaurant chain that really sticks in your memory and I feel so nostalgic to be back! The whole restaurant is set up as a countryside store and dining area, and you're surrounded with lots and lots of stuff that you'd find at an old country house. It tasted even better than I remembered.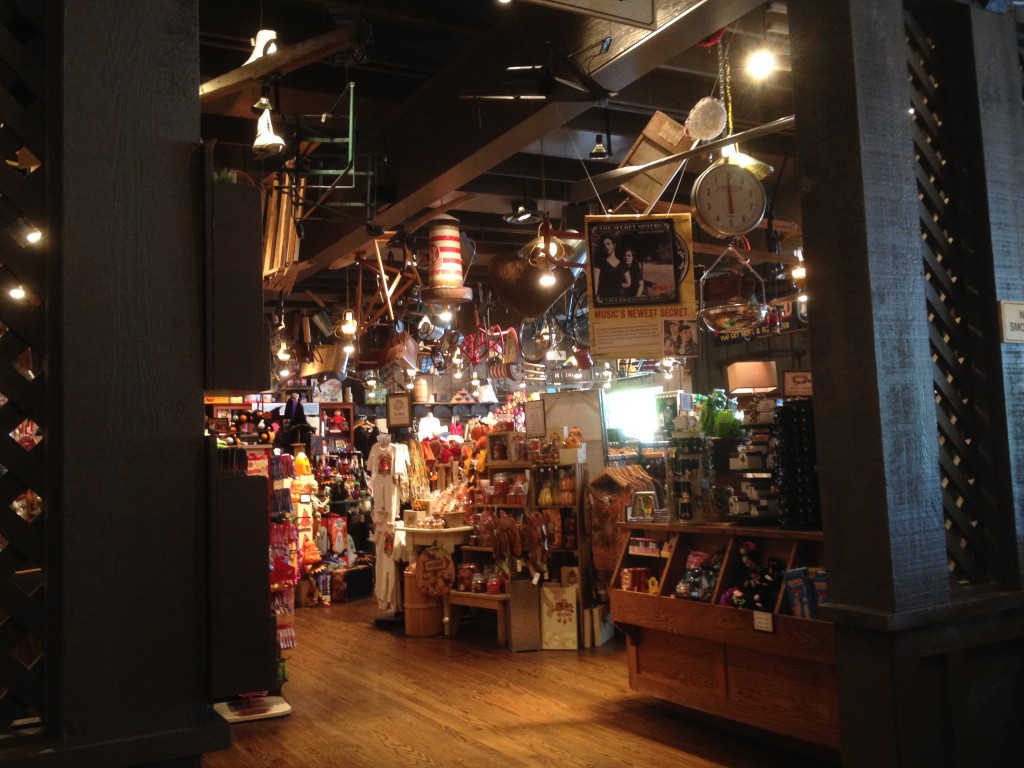 The store part of the Cracker Barrel restaurant complex.
Later, I, Erika and Cindy went shopping at Walmart and various other malls. I was happy to find a pair of shorts, a top and a pack of 12 cans of ginger ale!!! That's something I've really missed.
Anyway–I've had a fantastic time here, and words can't describe how happy I am to finally be able to spend some times with "my" girls again! It's hard to believe that it was eleven years since I last saw them! We still feel so close, and leaving Kimbra's tomorrow is going to be very, very hard…