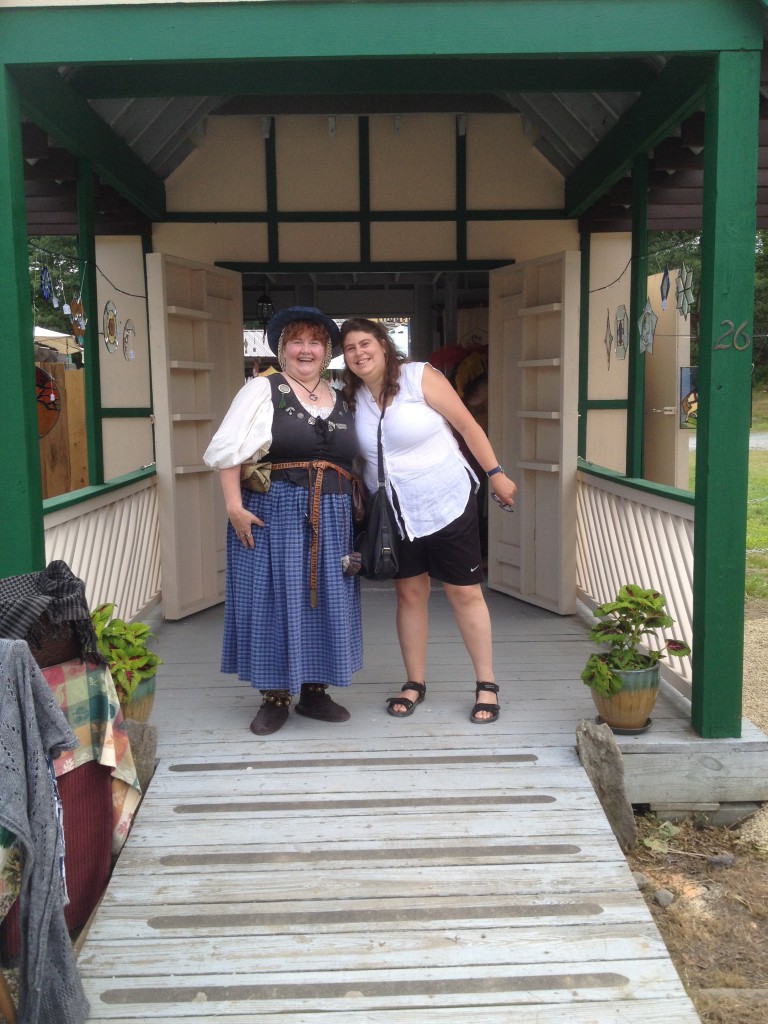 Me and Eileen Parkman at the Renfair.
After passing the border control (Erika totally charmed the security guard, I almost suspected that he'd try to hold us there for a bit just to keep talking to her… 😉 ) and squeezing ourselves into an airport shuttle (where the driver crossed between the lanes like a maniac in about 120 km per hour where possible) we checked in at our hotel—Hotel Carter, just beside Times Square. I've actually been to New York once before, in 1996, but it almost felt like the first time. So much people, so many smells… and all of those led screens everywhere!!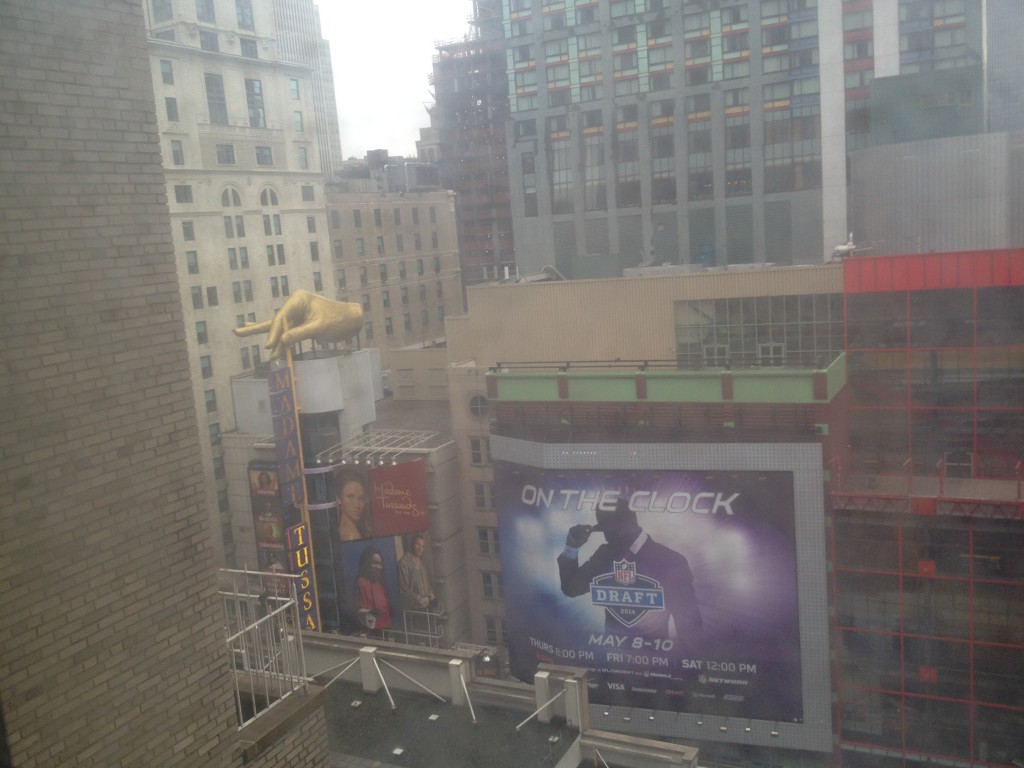 View from our hotel room in New York.
We walked around for a bit before eventually giving away to the sleepiness which comes with the six hour time difference. And yes, I was asleep almost before hitting the pillow…
The morning after, on August 2, we were heading for the renfair in Tuxedo Park. To get there, we took a chartered bus. It was a rather fascinating bus ride—it's hard to realize that you don't have to go far from the city to find yourself among green, tree covered hills. The Tuxedo Park area was fantastic, and the Renfair itself was beyond any expectations. So, what is it? Well, it's basically one of America's most well known medieval styled fairs, a place where people come together and dress up in Renaissance , fantasy and fairy tale themed outfits. There are musicians, LARPers and salesmen offering a plethora of handcrafted—and sometimes not even very handcrafted—items.
We actually had two tickets waiting for us at the entrance, thanks to my Internet friend Eileen Parkman, who runs the On Glass Wings glass studio together with her husband.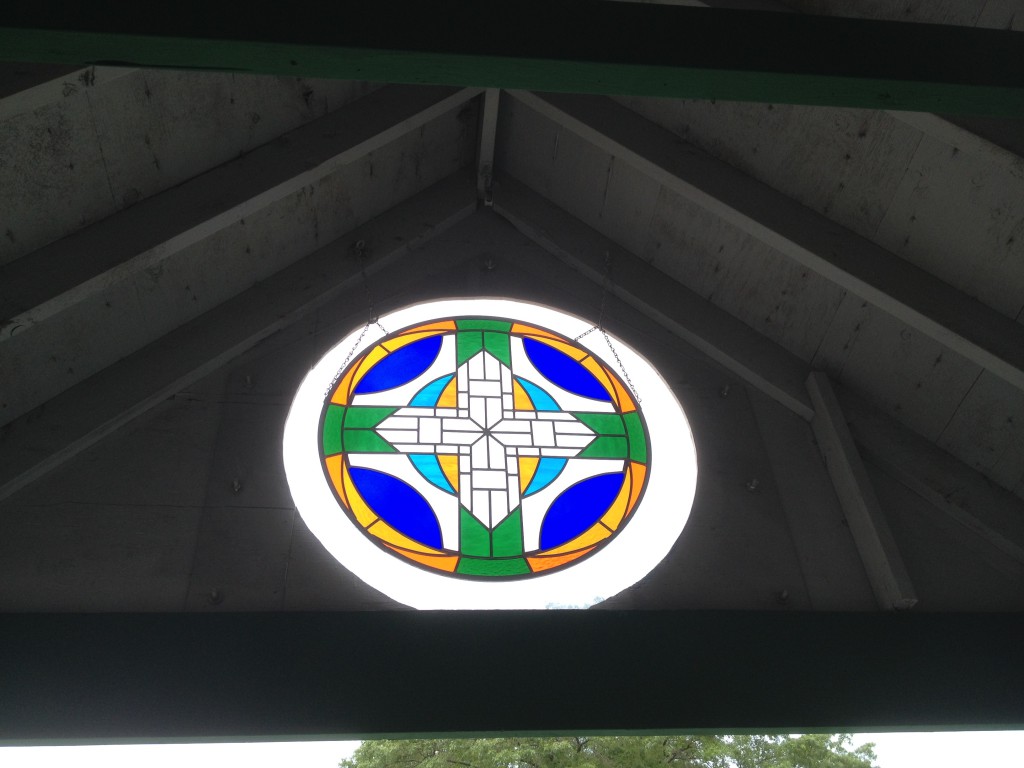 It was such a delight to finally meet Eileen in person. She really is like a story teller right out of a fairy tale! 🙂
I was also very happy over the fact that we found a beautiful birthday present for Kimbra, my friend in Kentucky—a glass ornament made by Eileen's husband, and we're bringing it down to Kimbra the day after tomorrow.